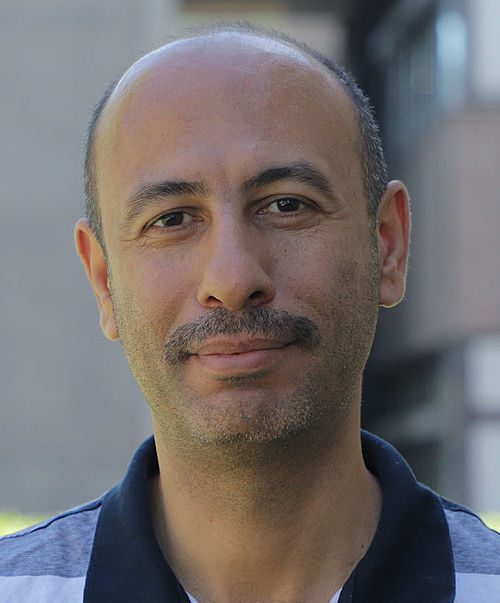 Dr. Adil Khairullah Salman is a research assistant at the Institute of Geoecology at the TU Braunschweig. His interests include soil physics, irrigation management, modern irrigation technologies and soil science.
Dr. Salman was born in 1978 in Baghdad, Iraq. He received a BSc degree and an MSc degree in Agricultural Science from the College of Agriculture at the University of Anbar. In 2012 he received his PhD in soil physics from the Department of Soil and Water Resources, University of Anbar. During his PhD thesis and dissertation project, he participated in educational and research activities with a focus on irrigation technologies and pivot irrigation systems at the Department of Biological & Agricultural Engineering, Texas A & M University, USA, as well as in advanced training in soil and water management at USDA-ARS in Bushland, TX.
From 2005 he worked at the University of Anbar as an assistant and later as a lecturer. From 2012-2015, in addition to his work at the University of Anbar, he was an instructor for extension and demonstration programs funded by USAID and organized by ICARDA & INMA. These programs covered irrigation technologies, soil salinity management, soil moisture sensors, irrigation water pumps and pivot irrigation systems.
Dr. Adil Salman joined Prof. Dr. Wolfgang Durner's research group as a fellow of the Philipp Schwartz Initiative in December 2018.
Latest publications
In journals
Aldulaimy, S.E.H., A.K. Salman, M.A. Abood, and G.J. Hamadi (2019): Influence of moisture depletion and surface drip irrigation style on some soil hydraulic properties and potato crop, Agraarteadus: Journal of Agricultural Science, 30(2) (open access).
Poster
Adil Salman: Evaporation from porous media as influenced by osmotic potential, EGU General Assembly 2020, Online (Session Session SSS6.6, https://doi.org/10.5194/egusphere-egu2020-9693).