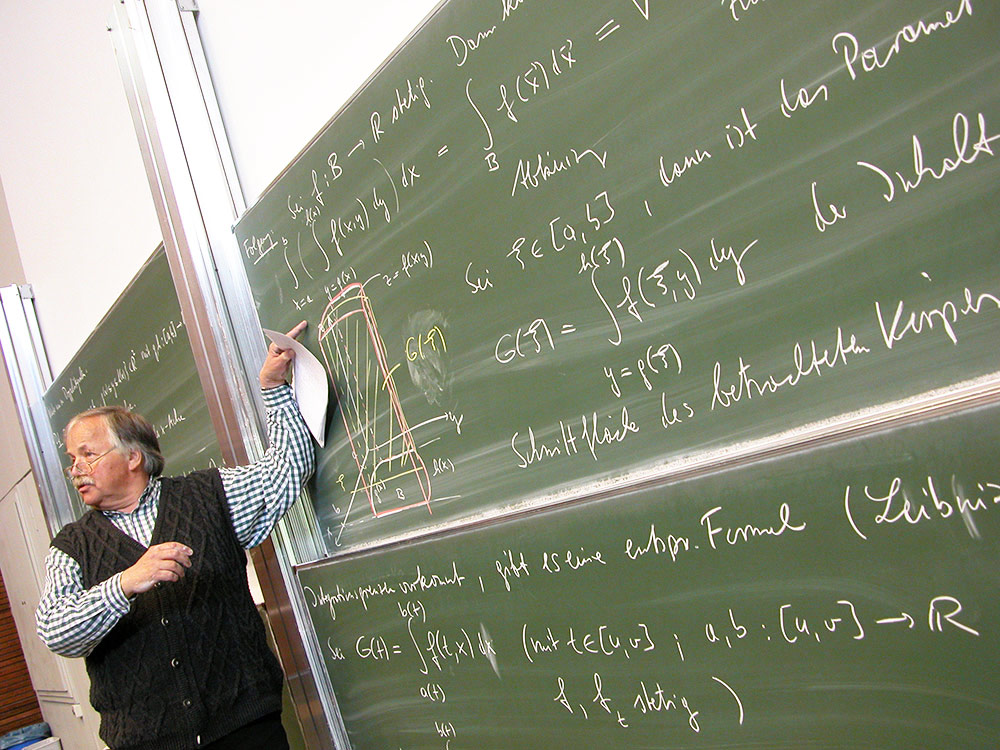 Key data
| | |
| --- | --- |
| Degree | Bachelor of Science |
| Standard duration of study | 6 semesters |
| Language of instruction | German |
| Start of programme | winter and summer semester |
| Admission | free admission |
As an expert in problem solving, you use your skills across industries: How do I encode and encrypt information, for example, for telephoning via the internet? How do I create a forecast model that helps make predictions about future economic development?
How many colours do I need at least to colour a map so that adjacent states get different colours? Does it excite you to find the answer to such questions? Then studying mathematics is the right choice for you. Mathematics is universally applicable and has gained great importance in industry and business. In a highly abstract form, it offers insights that can be applied in many practical ways.
What is special about TU Braunschweig?
Mathematics at TU Braunschweig
During your studies of mathematics at TU Braunschweig you will acquire all the necessary skills to be able to solve problems in a wide range of areas. The focus is on learning how to work on problems methodically and systematically. You learn to define and analyse problems precisely, to solve them using mathematical methods and to evaluate the result.
Information on the study programme
Admission requirements and application
You will need a formal university entrance qualification to apply for the programme. If you do not have the German Abitur, you can check our summary [in German only] to find out which degree programmes are available to you depending on your educational background.
More information
---
Contact