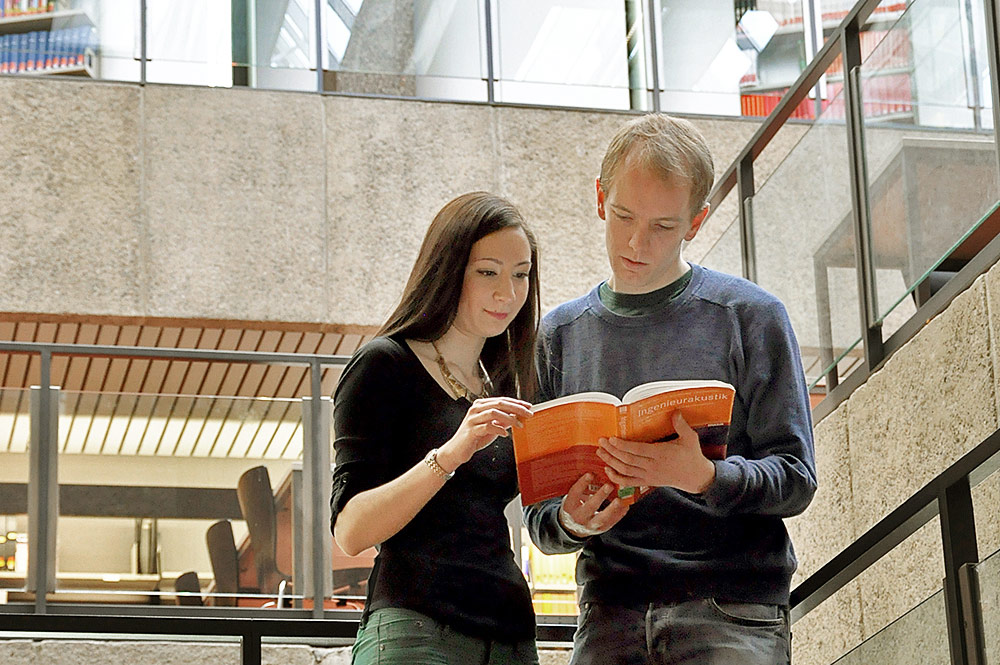 Key data
| | |
| --- | --- |
| Degree | Master of Arts |
| Standard duration of study | 4 semesters |
| Language of instruction | German |
| Start of programme | winter semester |
| Admission | free admission (special admission requirements) |
They all have a history: states and nations, families and individuals, institutions and customs, discoveries and innovations, religions and world views. Knowing these histories and placing them in the course of history helps us to better understand our world and also those people who experience things quite differently from us. The study of history offers those who are curious and open to new perspectives an infinite field of topics to explore. At the same time, it offers a repository of scientific theories, methods and working techniques that facilitate its study and enable students to develop an extensive set of professional routines.
The career opportunities for historians are as diverse as the degree programme itself; be it employment in academic institutions such as archives and libraries or jobs in the media, the economy, in administration or international organisations. The Master's programme in History combines a comprehensive and clearly structured education in historical science with the teaching of basic skills needed to familiarise yourself with constantly emerging fields and topics. In this way, you are excellently prepared to meet the requirements of the many professional activities in the field of history.
What is special about TU Braunschweig?
Comprehensive training with the option to focus on a wide range of topics
The Master's programme offers the opportunity to acquire broad historical knowledge across the epochs and in-depth methodological knowledge. At the same time, students can develop their individual profile by choosing an area of specialisations (ancient, medieval or modern history, history of technology, history of knowledge).
Innovative and proven teaching formats
In the epoch module, you can choose whether you prefer seminars with a more predetermined or a more liberal structure. In the practical module, you can attend seminars held in museums or archives in which you work with original sources. In the reading module, you will compile an individual literary canon that will lead you towards your chosen area of specialisation.
Practical relevance and cooperation
In addition to methodological skills, the courses also cover auxiliary sciences of history. You complete the internship in one of the research or collecting institutions (archives, museums, memorial sites, research libraries or institutes) with which the Institute of History cooperates. In this way, you can already establish contacts with possible future employers in the region during your studies and gain experience in professional practice.
Information on the study programme
Admission requirements and application
You can apply for the Master's programme in History if you have a Bachelor's degree (or equivalent) in historical science with at least 45 credits in the subject history and can prove knowledge in the epochs of antiquity, the Middle Ages, and the modern times.
If individual prerequisites are not met, you may be admitted to the degree programme with conditions imposed by the Admissions Committee.
Proof of language skills in English and Latin (level B2 CEFR, or the Latinum, i.e. qualification in Latin) are also required.
You can find more information on the admission requirements in our admission regulations [documents in German only]. Please carefully read the information provided before you submit your application!
More information
---
Contact