Digital Communication and Media Technologies (Master)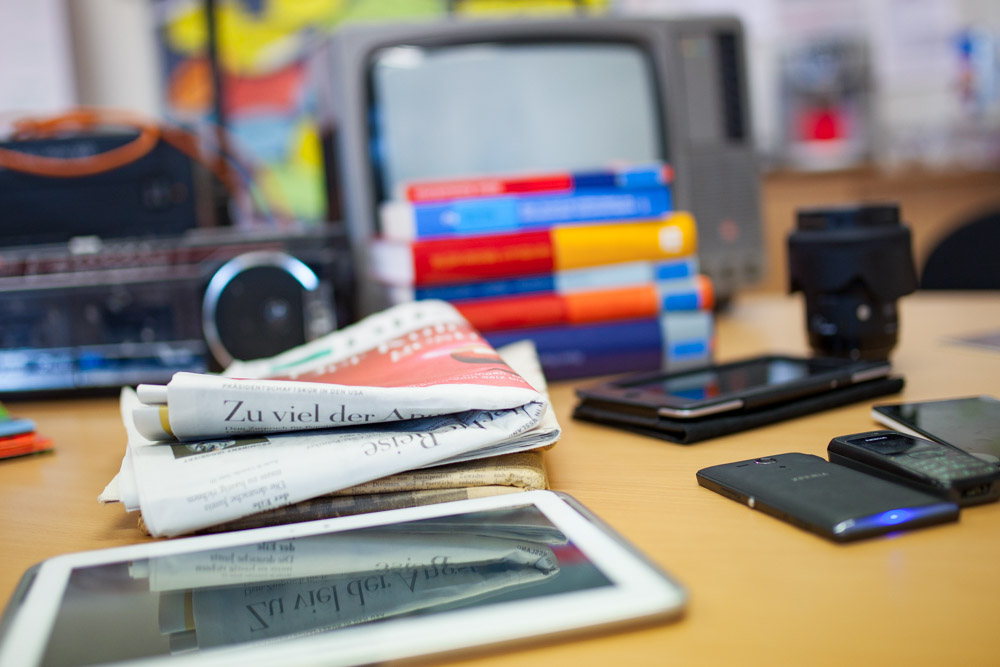 Key data
| | |
| --- | --- |
| Degree | Master of Arts or Master of Science |
| Standard duration of study | 4 semesters |
| Language of instruction | German |
| Start of programme | winter and summer semester |
| Admission | restricted admission (special admission requirements) |
Are you interested in the world of digital media? Do you like to keep abreast of the latest developments? Are you fascinated by both communication processes and the technologies that enable them? Are you curious to see how social media are influencing our usage and communication patterns? Explore these topics and more in our Master's degree programme in Digital Communication and Media Technologies.
What is special about TU Braunschweig?
Interdisciplinary topics
Over the course of this unique Master's programme, you will acquire in-depth knowledge of the interrelationships between communication processes, media and the technologies on which they are built, and gain a better understanding of the media's impact and the underlying personal and social processes. You will study our modern media environment from both a technical viewpoint and a social sciences perspective.
Possible interdisciplinary lines of inquiry include: What new application possibilities will be generated thanks to the new 5G mobile network standard? How do the media report on 5G? And what are the consequences of this on the public's knowledge of and attitude towards that new standard?
Individual mentoring
You can look forward to ideal educational conditions, benefiting from the advantages of a degree programme with smaller cohorts that fosters close relationships with lecturers. The campus and our institute's library have been thoroughly fitted out with our students' needs in mind. Not to mention the first-rate research infrastructure at their disposal, which they can use for example to conduct empirical studies at our institute's in-house research labs.
Ready for practice
Thanks to a curriculum that offers a unique, combined focus on both technology and the human beings who use it, you will acquire the skills you need in our modern society: expert knowledge in both of these areas and the ability to establish connections between them. You will be ideally equipped to operate in and between these fields. This Master's programme's strong interdisciplinary approach and numerous elective options allow you to choose the specialisation that best suits your interests. Classes on methodologies and project work will hone key skills such as project management, analytical thinking and communication proficiency.
Information on the study programme
Admission requirements and application
In order to be admitted to this Master's degree programme, you need to have a Bachelor's degree in the same or a closely-related discipline. You can find more information on the admission requirements in our admission regulations [documents in German only]. Please carefully read the information provided before you submit your application!
More information
---
Contact