Niedersachsen-Technikum - experiences in work and study
Niedersachsen-Technikum is a successful cooperation program between universities and companies in Lower Saxony that aims to inspire female high school graduates to enter technical and natural science studies and professions. It has been implanted in nine universities all over Lower Saxony since 2012, being supported by the ministry of Lower Saxony of science and culture.
Do you have your high school graduation and want to study but you do not know which subject? Are you female and interested in technical-mathematical subjects?
Then you should join in the Niedersachsen-Technikum!
Submit your application for the start at 1st of September 2022 now!
As part of a preparatory program (Propädeutikum) the Technische Universität Braunschweig and numerous cooperating enterprises in the region offer you the chance to get orientation in the field of occupation and study. You also get support in the decision making towards a successful career choice in the STEM field.
Young women like you that are interested in STEM are getting the chance to test studying and working over a period of 6 months (paid)
The program helps to strengthen your self-concept and self-awareness
You will be supported by female students
The test-studying offers you the chance to get to know the university and you can also finish your first exam
You improve your contacts with enterprises, the university and other participants
At the end you will receive a participation certificate and an internship certificate.
For more information, please have a look at our flyer!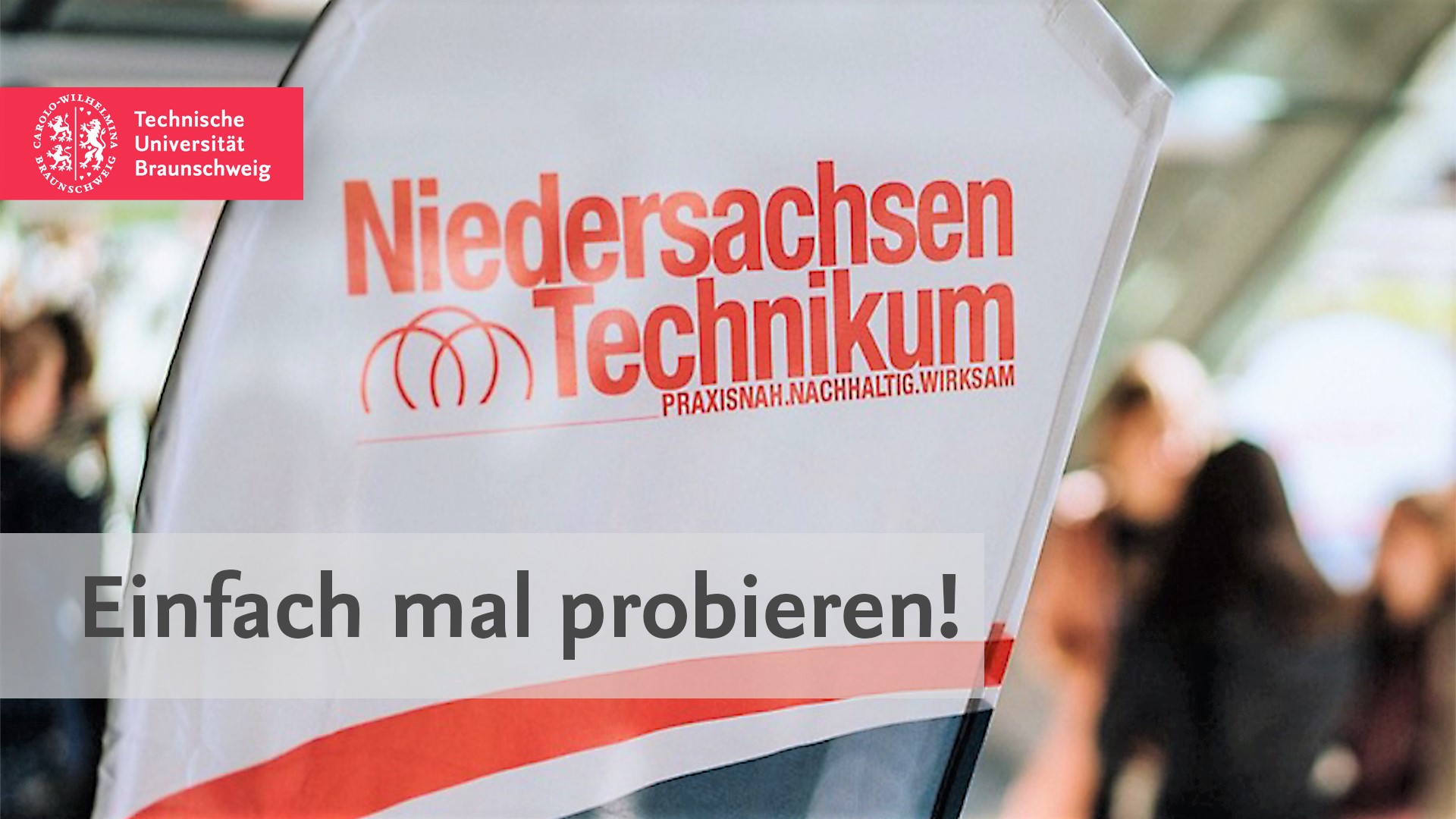 Contact
Britta Böckmann
Phone: +49 0531 391-4561