TUBS.digital connects
TUBS.digital has numerous collaborations with industrial partners and research groups. A particularly notable example was strengthened in 2012 and extended in 2017.
Regarding the internationalization we have succeeded to establish a successful contact with the best Indian elite University, the Indian Institute of Technology Bombay (IITB). In summer 2012, a cooperation agreement was signed through both college presidents of the TU Braunschweig and IITB.
After in 2017 the collaboration between the TU Braunschweig and the IITB was extended for further five years, the best computer science students of the IITB applied again for a research stay at the TU Braunschweig. Supported by TUBS.digital, three nominees could be mediated to members of computer science and information technology. The response to the research stay in Braunschweig was consistently positive as the numerous applications for the following year show.
In 2018, after seven years of exchange at the level of institutes, a delegation of professors from five faculties of the Carolo-Wilhelmina visited the campus of the IITB in Mumbai. Read more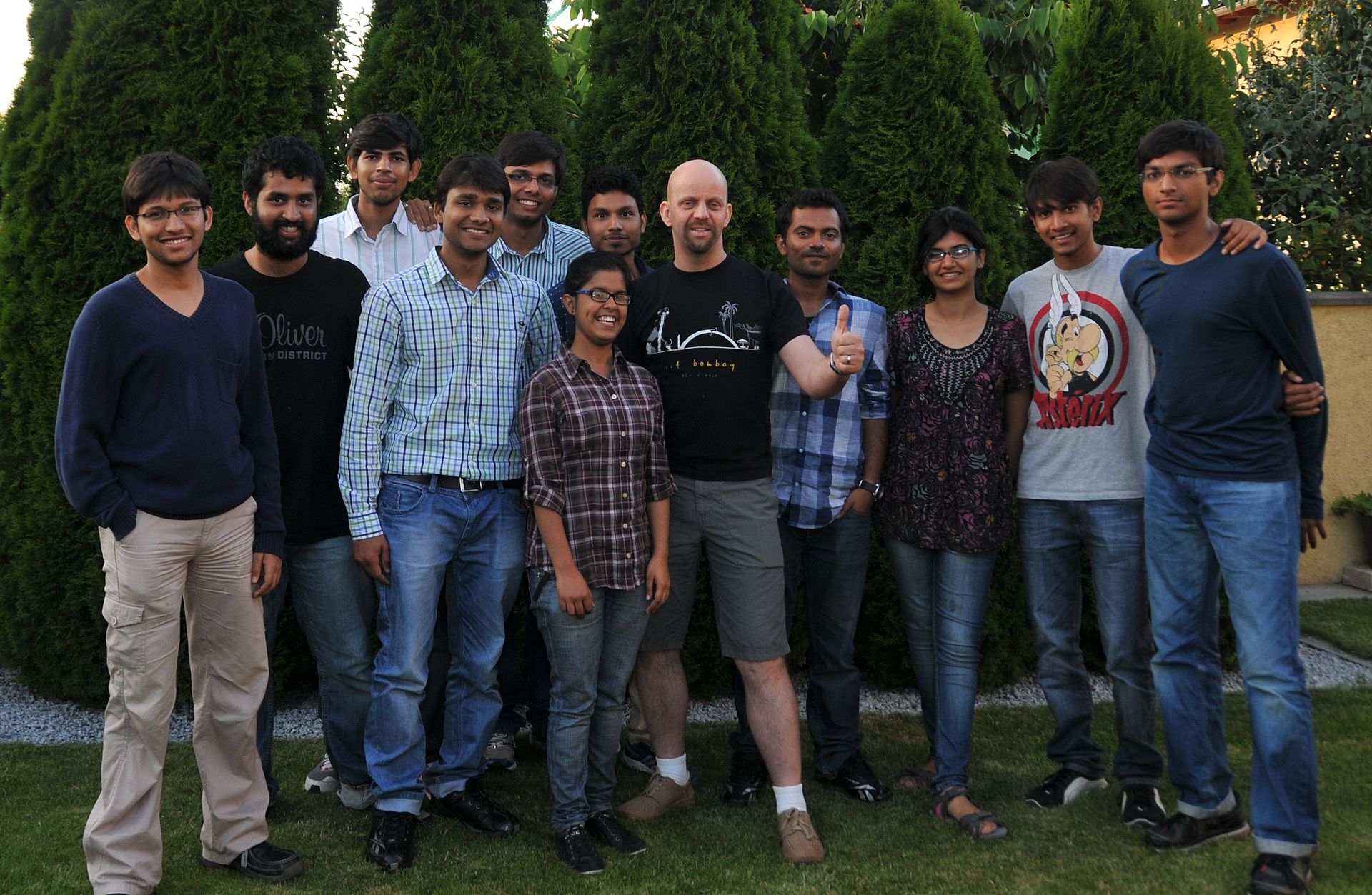 Visiting students from India with Prof. Sándor Fekete in 2013 ©TUBS.digital