KNOW MORE - awareness campaign against sexualized violence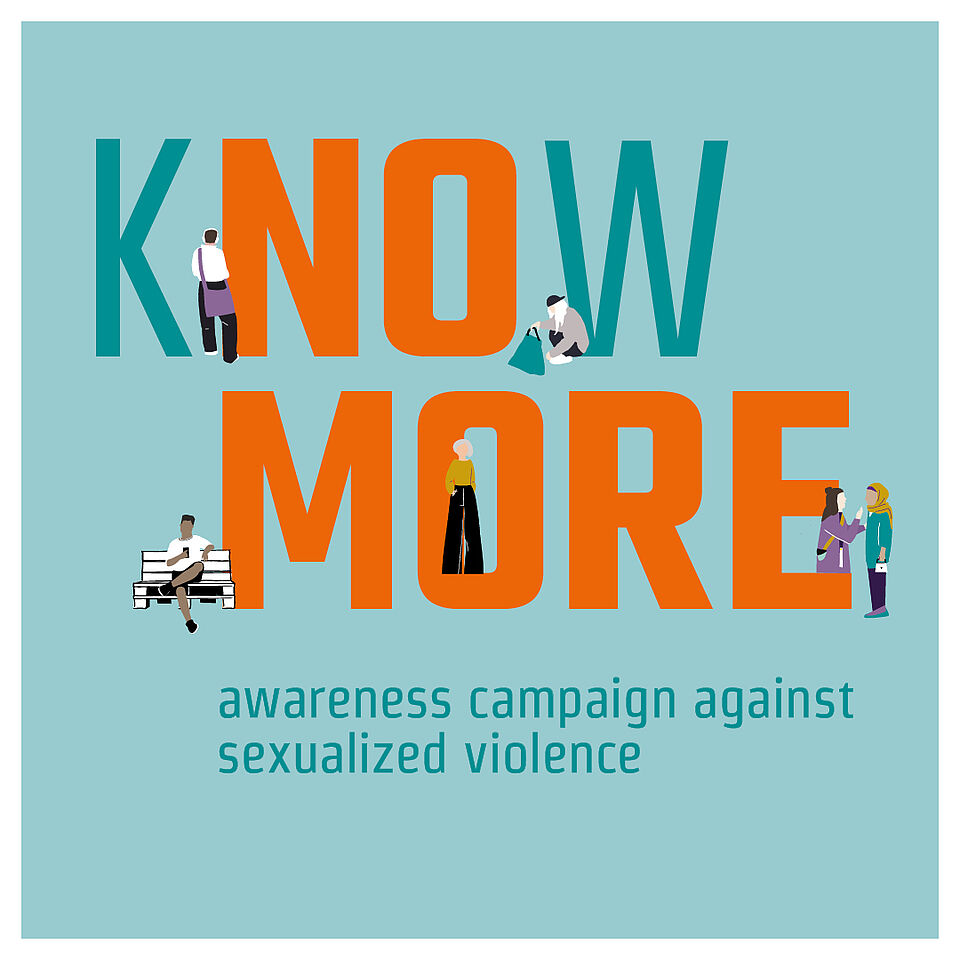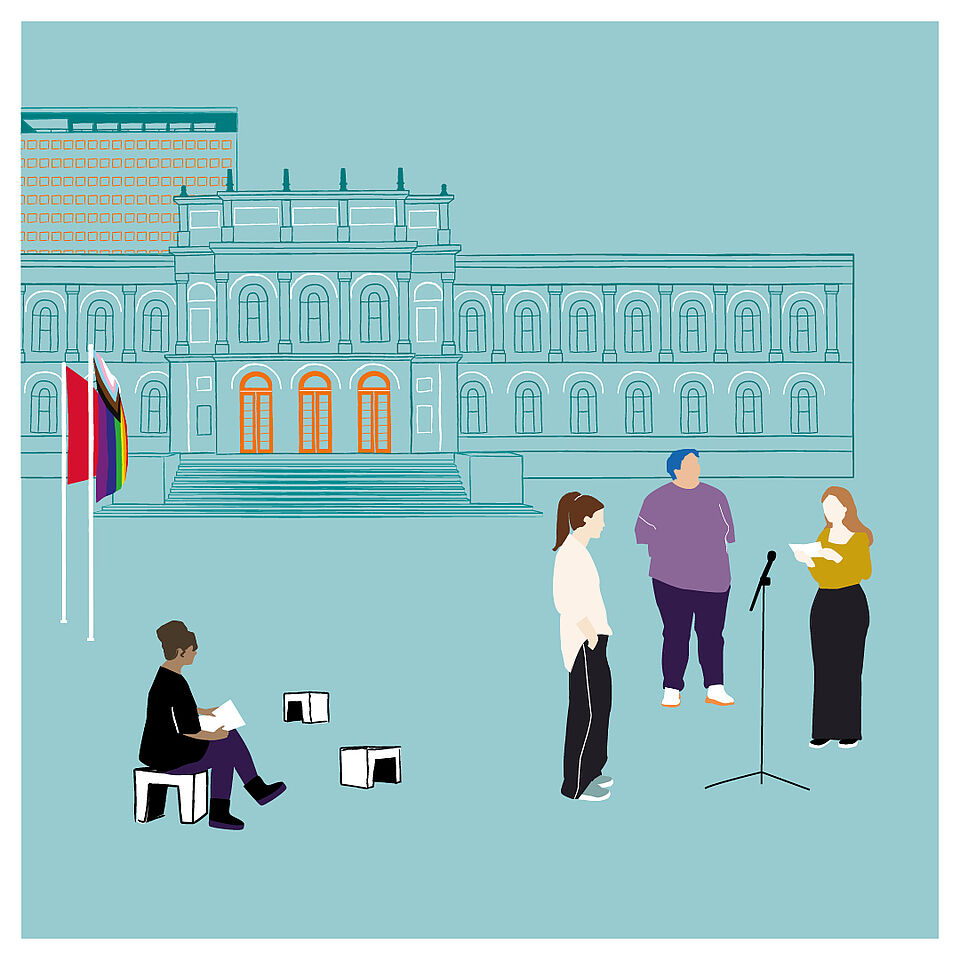 NEWS
+++ KNOW MORE is now part of the UniSAFE community. UniSAFE is a project funded by the European Union that aims to gain better knowledge about gender-based violence and sexual harassment in research institutions and to translate this knowledge into practical tools for universities, research institutions and policy makers.
+++ KNOW MORE is participating in the application process for the Impact of Diversity Award. The Impact of Diversity Award aims to give visibility to all those who work for diversity and inclusion. Once a year, special people, companies, campaigns and initiatives are honored with the Impact of Diversity Award. Public voting for this year's award will start on April 11, 2023. You can vote for KNOW MORE here.
THE CAMPAIGN
KNOW MORE stands for collectively taking a closer look at and shedding light on different forms of sexualized violence. Sexualized violence is omnipresent, also at universities.
KNOW MORE raises awareness of this situation - through visibility, knowledge and prevention. The goal of the campaign is to better recognize sexualized violence and to be able to counter it preventively. The campaign addresses all members of the TU Braunschweig.
KNOW MORE stands for awareness through knowledge and visibility. At the heart of the campaign are events, lectures and workshops, for everyone who works and studies at the TU Braunschweig. The campaign highlights the counseling services offered by the TU Braunschweig and the city of Braunschweig and, in addition to posters and postcards, primarily uses social media (instagram: knowmore.tubs).
KNOW MORE runs from May 2022 to December 2023 and takes place in cooperation with sichtbar. Fachzentrum gegen sexualisierte Gewalt e.V. based in Braunschweig.