Technology-Oriented Management (Bachelor)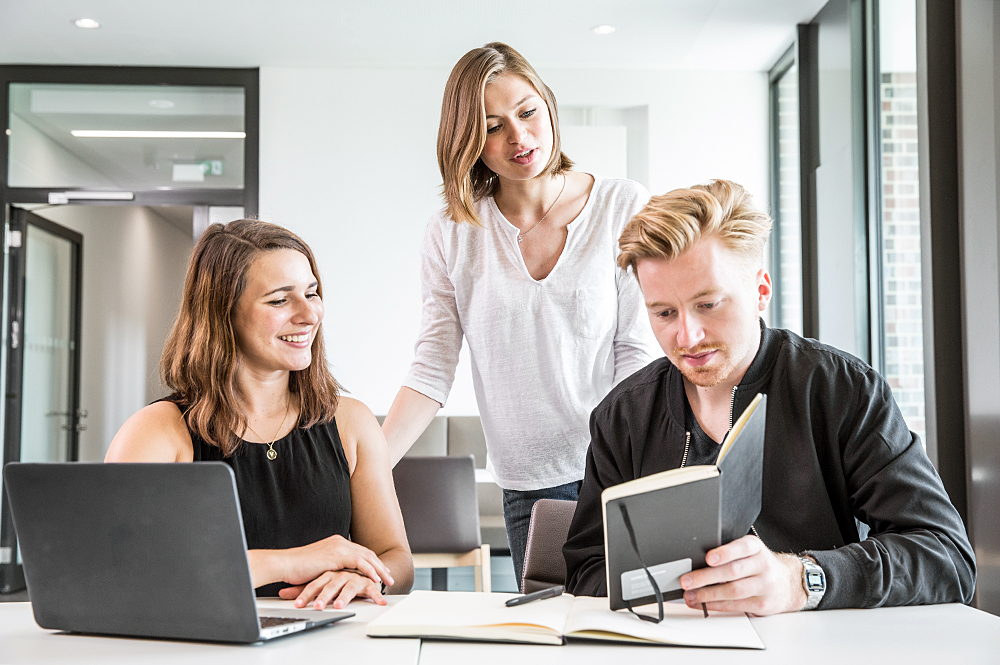 Key data
| | |
| --- | --- |
| Degree | Bachelor of Science |
| Standard duration of study | 6 semesters |
| Language of instruction | German |
| Start of programme | winter and summer semester |
| Admission | restricted admission |
+++ New in the 2023-2023 winter semester! +++
How can companies improve their ability to transform innovative technologies into successful business models?
Do you want to play a role in ensuring that newly developed innovation actually addresses market needs and is put to practical use? Do you want to be successful in management but also contribute to a sustainable future? Then our Bachelor's programme in Technology-Oriented Management (ToM) is the perfect choice for you! The only one of its kind in Germany, this degree programme prepares you for a career in business administration right at the interface between economics and technology. You will study crucial management concepts and skills for the successful transformation of technology-driven companies, and apply them in hands-on teaching formats in the fields of digital markets, mobility, energy and resources, and liveable cities.
What is special about TU Braunschweig?
Business administration paired with technological expertise
Our interdisciplinary concept offers a unique combination of an economic approach with the know-how and skills of engineering sciences. This way, you will be ideally prepared for a career managing a technology company, thanks to your in-depth understanding of the challenges that lie at the intersection of technology and management.
Plentiful options
We offer a large number of specialisation options so you can focus your studies on your areas of interest. In business administration, you will learn to identify customer needs, analyse market potential and develop effective marketing strategies. Successful business models also require sound budgeting, production planning and information management. A company's development and management, consideration of ethical questions and involvement of stakeholders in developing a sustainable business strategy will be other important aspects of your education. Basic knowledge of economic law and economics will give you a better understanding of important conditions that frame the economic activities of individual companies. In the technological field, you will have numerous options for specialising in a particular industrial sector, such as energy and resources, or TU Braunschweig's core research area mobility.
Research-oriented teaching with an excellent student-lecturer ratio
Research-oriented teaching is a top priority for us. As soon as you begin your Bachelor's studies, you will benefit from the expertise of our renowned researchers and be able to participate in current research projects – both theoretically (in seminars), and practically (as part of a Business Innovation Project). Because admissions are limited to just 50 students, you will enjoy an excellent student-lecturer ratio and direct contact with your professors. All these aspects make TU Braunschweig an outstanding place to study Technology-Oriented Management and prepare for a successful and responsible career in the administration of technology companies.
Information on the study programme
Admission requirements and application
You will need a valid university entrance certificate to apply. If your certificate is not a standard German Abitur, please see our overview [in German only] to find out which degree programmes are open to you.
More information
---
Contact