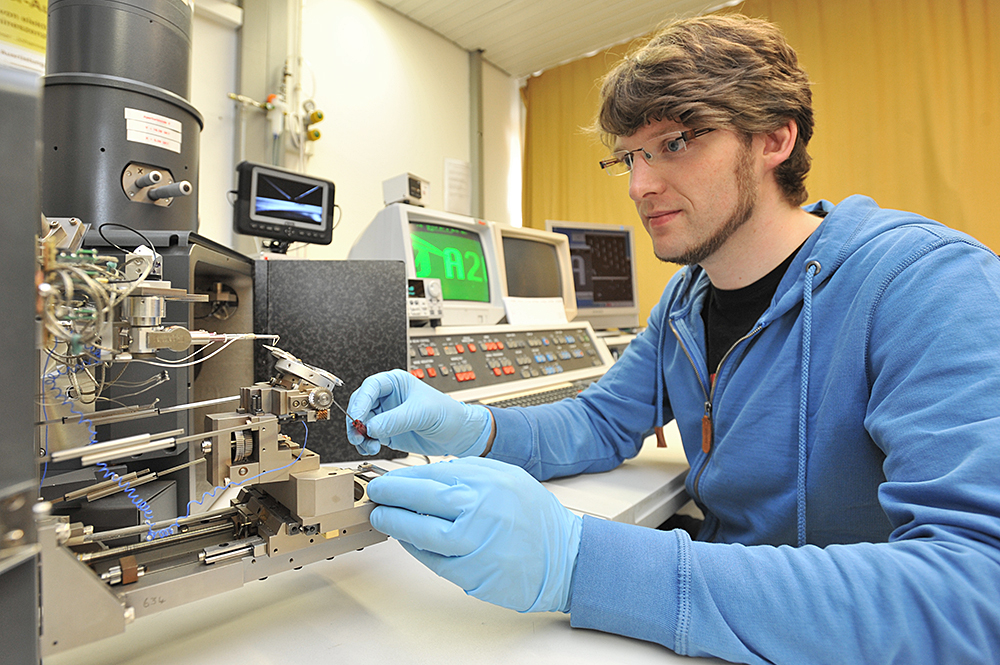 Key Data
| | |
| --- | --- |
| Degree | Master of Science |
| Standard duration of study | 4 semesters |
| Language of Instruction | German |
| Start of programme | winter and summer semester |
| Admission | free admission (special admission requirements) |
Are you interested in understanding the basic laws of nature and its processes?
The field of physics ranges from the world of the smallest, the elementary and nuclear particles, to the world of the largest, our cosmos. Like hardly any other science, physics shapes our ideas about the world. Its findings are the basis and prerequisite for technical development—and yet many of these findings are "only" relatively absolute. See for yourself.
What is special about TU Braunschweig?
Any success in physics is due in large part to its exact procedures that make this science so methodical. During your studies, you will experience the constant interplay between theory and experiment: theoretical assumptions are tested experimentally, and the results of experiments influence the theory.
At TU Braunschweig you will find everything under one roof:
theoretical physics

experimental physics

applied physics
Current and application-oriented research foci
Research focuses on current and application-oriented areas:
solid-state physics: is the basis for all applications in computer science and electronics.

geophysics and space physics: space physics at TU Braunschweig contributes to numerous space missions.

mathematical physics: it attempts to make findings usable for information processing ("quantum information science") and plays a major role in cryptology.
Information on the study programme
Admission requirements and application
You can apply for this Master's degree programme if you have a Bachelor's degree in a related discipline. You can find more information on the admission requirements in our admission regulations [documents in German only]. Please carefully read the information provided before you submit your application!
More information
---
Contact