Automotive Research Centre Niedersachsen
Automotive Research Centre Niedersachsen

A Center for Future Vehicle Mobility
The Automotive Research Centre Niedersachsen (NFF) is one of the largest and most modern centres for mobility research at any German university and focuses on promising future-oriented topics in vehicle and traffic research.
From the existing social, environmental and economic requirements for the development of vehicle-related technologies and usage models, the NFF has developed the vision of Sustainable Mobility.
It will be implemented in five scientific research fields (Intelligent Vehicle and Connected Driving, Low-Emission Vehicle, Flexible Vehicle Concepts and Vehicle Production, Mobility Management and Logistics, Electromobility) and will sustainably ensure the individual mobility needs in metropolitan areas.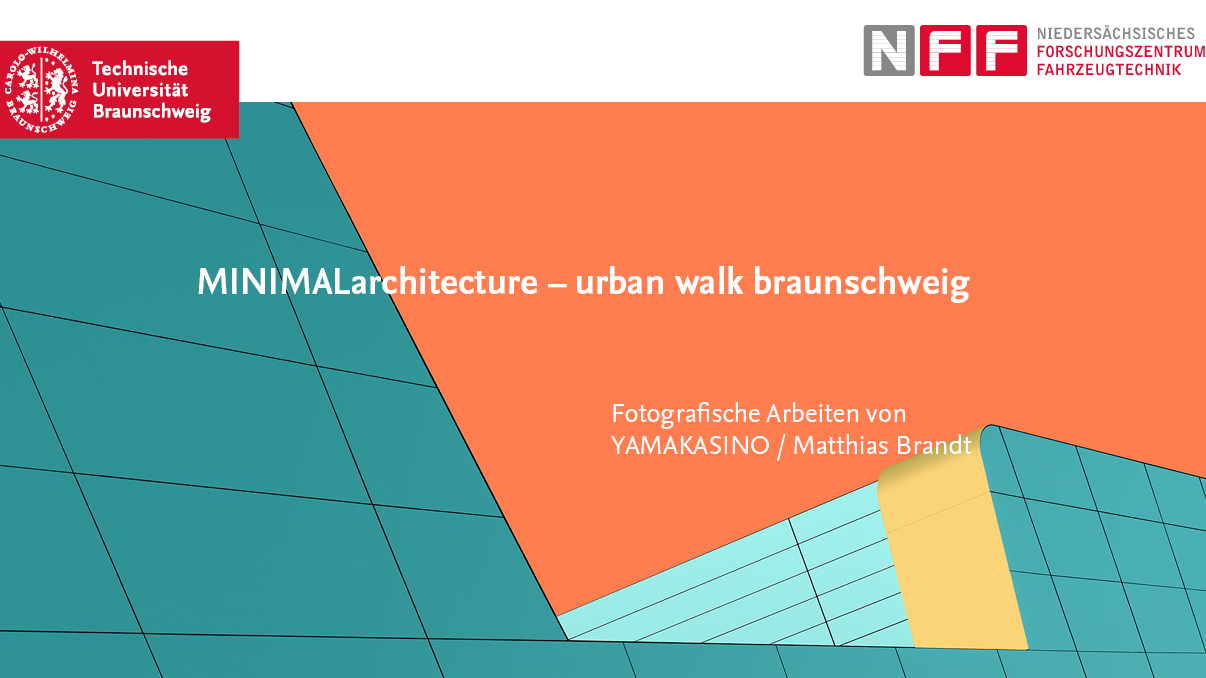 "MINIMALarchitecture – urban walk braunschweig"
10. März bis 05. Mai 2023 | NFF [Mehr]
Current Dates
23 March 2023
"Nordbeat" - Tag der Weiterbildung
24 April 2023 - 04 May 2023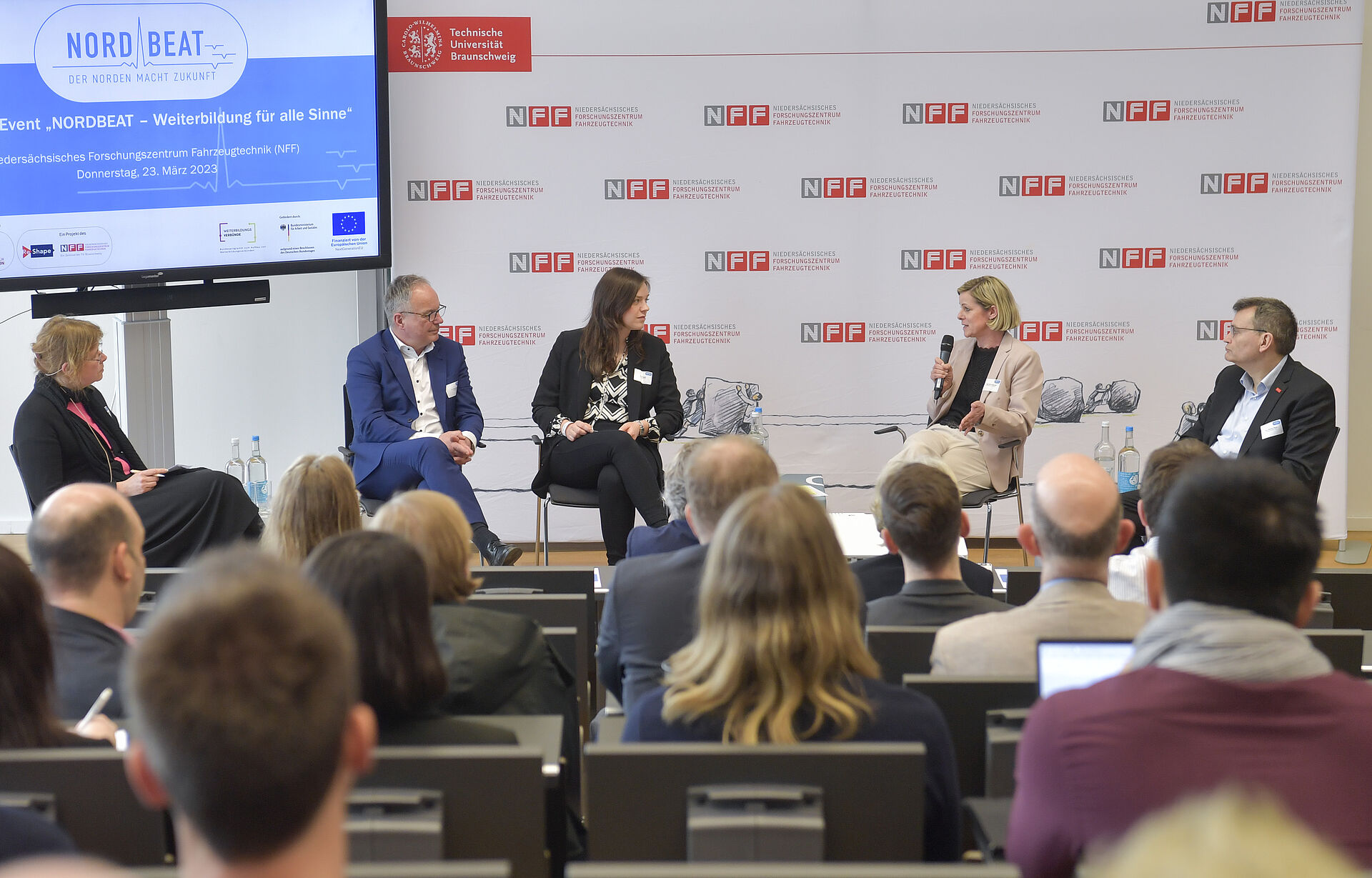 23.03.2023
Über die Bedeutung von Wissen und Kompetenz für Exzellenz und Unternehmenserfolg
Rund 150 Teilnehmende aus Wirtschaft, Wissenschaft, Verwaltung und Gesellschaft informierten sich in Expertenvorträgen, Podiumsgesprächen und einer Messe beim Weiterbildungsevent "NORDBEAT" über die zahlreichen Möglichkeiten für zukunftsfähige Gestaltung von Beschäftigung sowie innovative und nachhaltige Qualifizierungsformate und Projekte. [Mehr]
---
Mehr Neuigkeiten und Nachrichten rund um unser Forschungszentrum, ausgewählten Projekten und Veranstaltungen finden Sie auch auf unseren Social-Media-Kanälen.
Facebook Instagram LinkedIn YouTube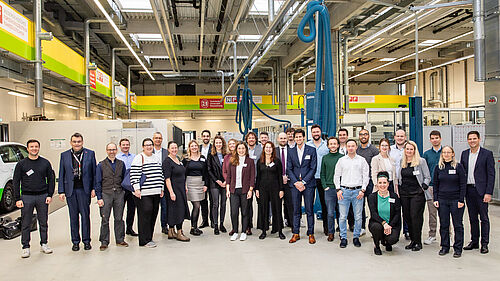 Autonomes Fahren: Bundesweiter Transformations-Hub "MIAMy" nimmt Arbeit auf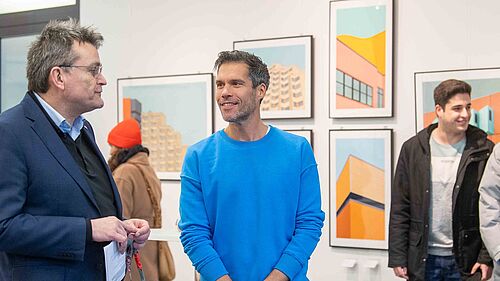 Ausstellungseröffnung "urban walk braunschweig" am NFF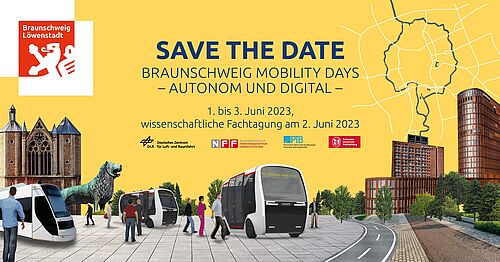 Braunschweig Mobility Days - Autonom und Digital -
---
Notiz_Blog
Ob Veranstaltungsankündigungen, kurze Neuigkeiten oder kleine Hinweise in eigener Sache: in unserem Notiz_Blog bleiben Sie stets aktuell informiert. Auch und insbesondere Informationen, die zu klein für eine große Sichtbarkeit sind, aber z.B. ein wichtiger Infobaustein für Abläufe im Kontext des NFF sein können wollen wir hier mit Ihnen teilen. Ergänzt wird das Ganze durch unsere Social-Media-Aktivitäten.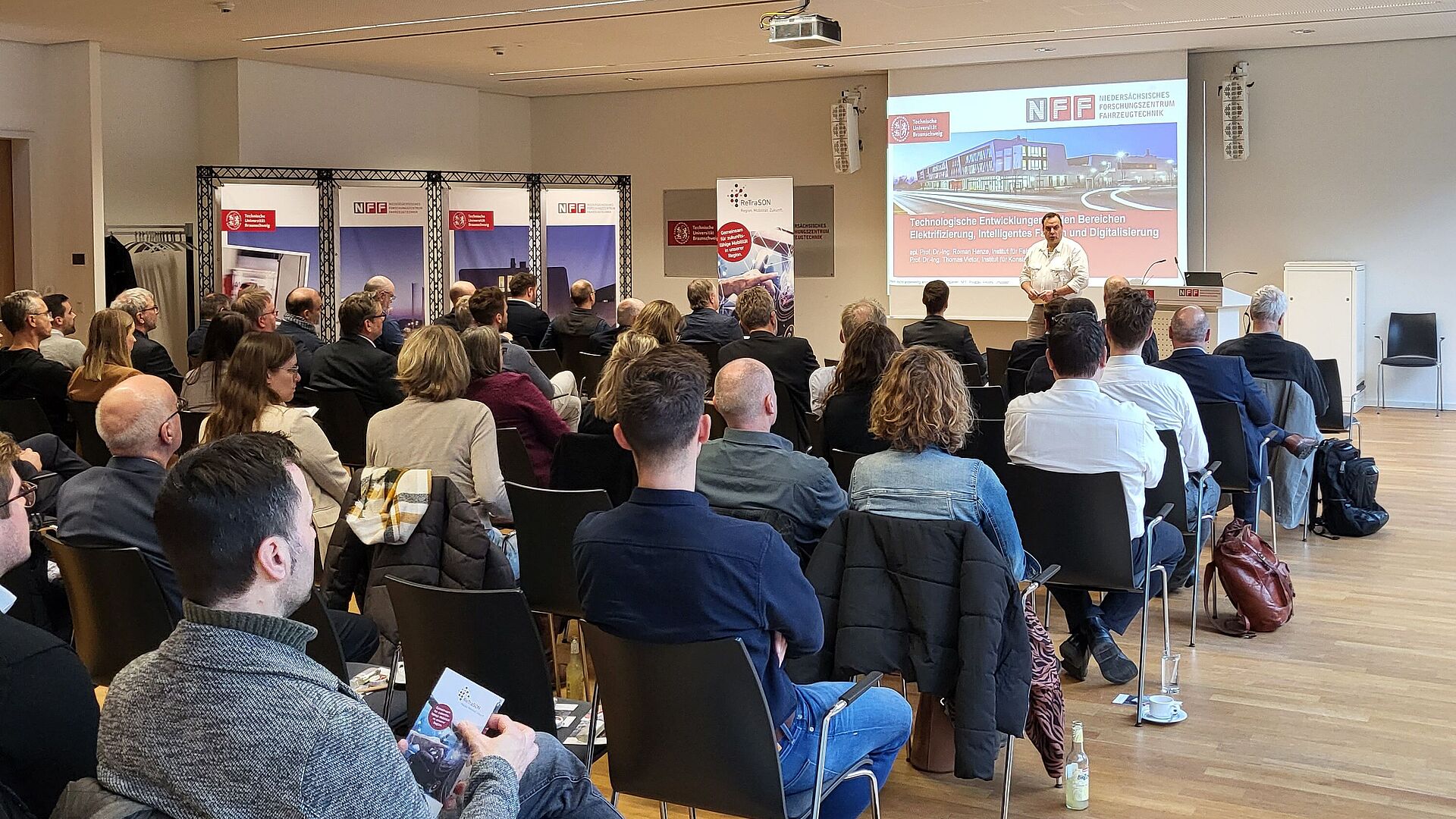 02.02.2023
Auftakt des TransformationsLabs "Technologische Transformation"
Wie sieht die Mobilität 2035 aus? In Vorträgen und Workshops diskutierten rund 70 Experten und regionaler Entscheidungsträger am 2. Februar 2023 im NFF über wirtschaftliche, technologische und gesellschaftliche Rahmenbedingungen für die intelligente Mobilität. Die Veranstaltung bildet den Auftakt des TransformationsLabs "Technologische Transformation" im Projekt ReTraSON. [Mehr]
Mehr Beiträge gibt es auf unseren Kanälen bei Instagram, Facebook, LinkedIn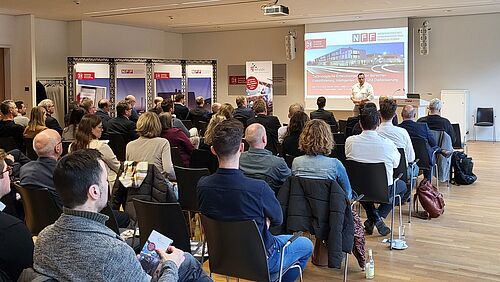 Auftakt des TransformationsLabs "Technologische Transformation"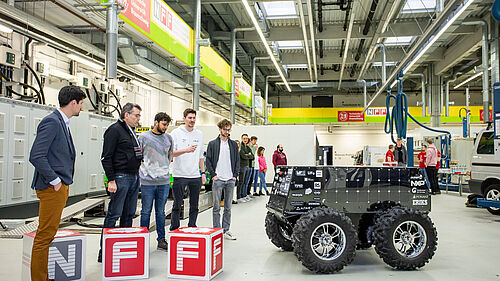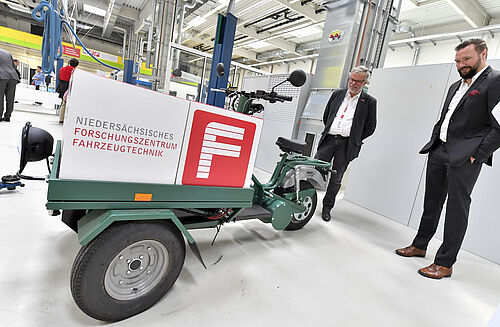 Bild des Monats Juni 2022