Automotive Research Centre Niedersachsen
Automotive Research Centre Niedersachsen

Progress instead of stagnation
Of course, the corona pandemic also leads to the impairment of research operations. Nevertheless, university work continues - also at the NFF! That is why we will be presenting a selection of current projects on our social media channels in the coming weeks and will be presenting a range of positive news from the mobility sector - in line with the motto "positive news from the NFF - life goes on!" Take a look!
03.04.2020
LinkedIn: Projekt "LifeCycling²": Recyclingmethoden für E-Cargobikes [Mehr]
A Center for Future Vehicle Mobility
The Automotive Research Centre Niedersachsen (NFF) is one of the largest and most modern centres for mobility research at any German university and focuses on promising future-oriented topics in vehicle and traffic research.
From the existing social, environmental and economic requirements for the development of vehicle-related technologies and usage models, the NFF has developed the vision of Sustainable Mobility.
It will be implemented in five scientific research fields (Intelligent Vehicle and Connected Driving, Low-Emission Vehicle, Flexible Vehicle Concepts and Vehicle Production, Mobility Management and Logistics, Electromobility) and will sustainably ensure the individual mobility needs in metropolitan areas.
Current dates
07. April 2020
Digitale KinderUni: "Können Flugzeuge elektrisch fliegen?" - Vortrag Prof. Jens Friedrichs [Mehr]
Videostream, TU Braunschweig
---
09. April 2020
Digitale KinderUni: "Wer summt denn da im Elektromotor?" - Vortrag Prof. Markus Henke [Mehr]
Videostream, TU Braunschweig
---
16. April 2020
Digitale KinderUni: "Sie säen und sie ernten. Wie funktionieren Roboter in der Landwirtschaft?" - Vortrag Prof. Ludger Frerichs [Mehr]
Videostream, TU Braunschweig
---
23. April 2020
Digitale KinderUni: "Warum ist Autofahren so langweilig, dass man ständig aufs Handy gucken muss?" - Vortrag Prof. Mark Vollrath [Mehr]
Videostream, TU Braunschweig
---
05. Mai 2020
83. NFF-Vorstandssitzung
---
27.-28. Mai 2020
Konferenz "Future Production of Hybrid Structures" (FPHS) [Mehr]
MobileLifeCampus, Wolfsburg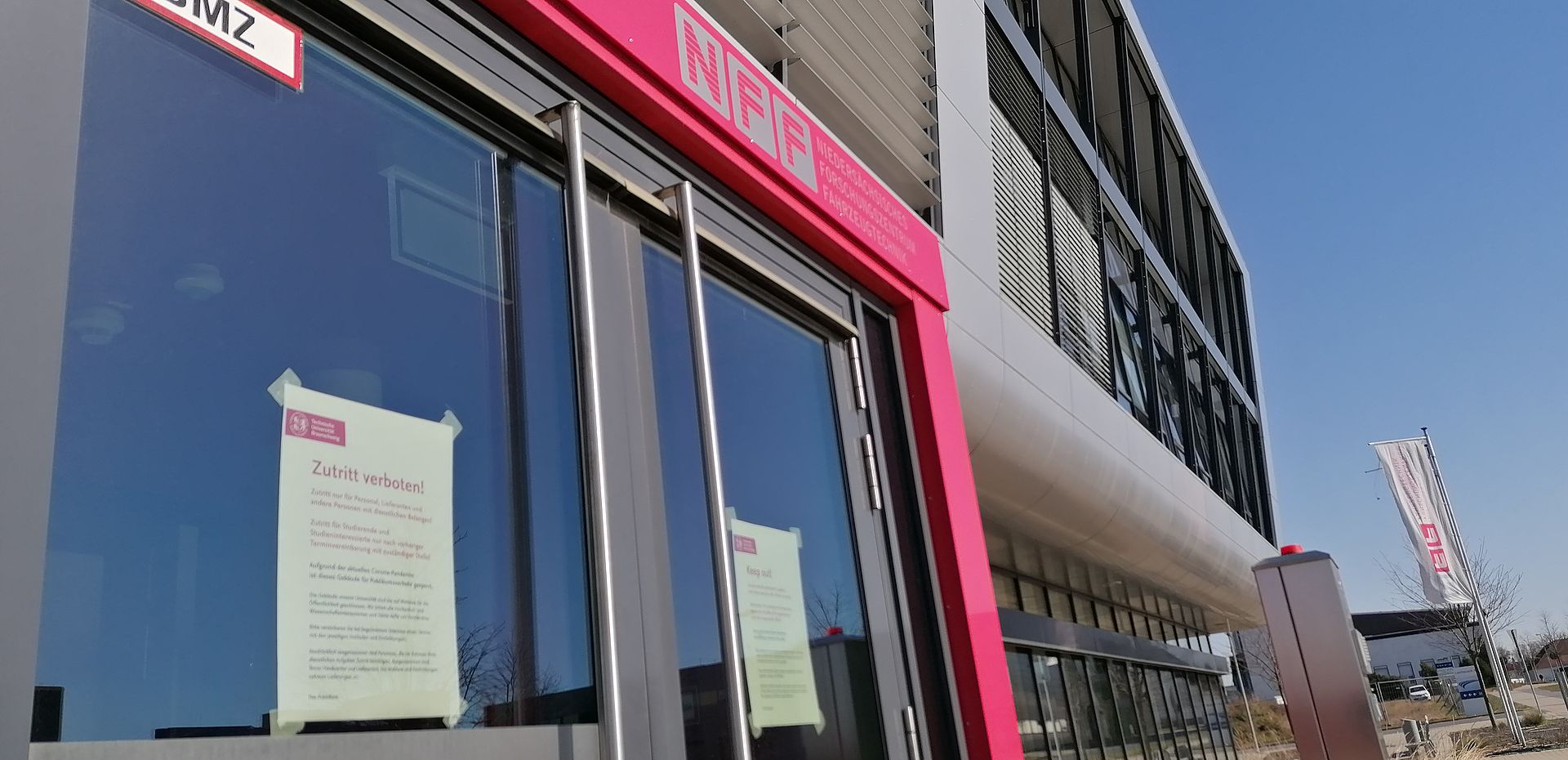 23.03.2020
Corona-Pandemie: Schließung des NFF-Gebäudes für die Öffentlichkeit
Zutritt nur noch für Personal, Lieferanten und Personen mit dienstlichen Aufgaben möglich [Mehr]