Automotive Research Centre Niedersachsen
Automotive Research Centre Niedersachsen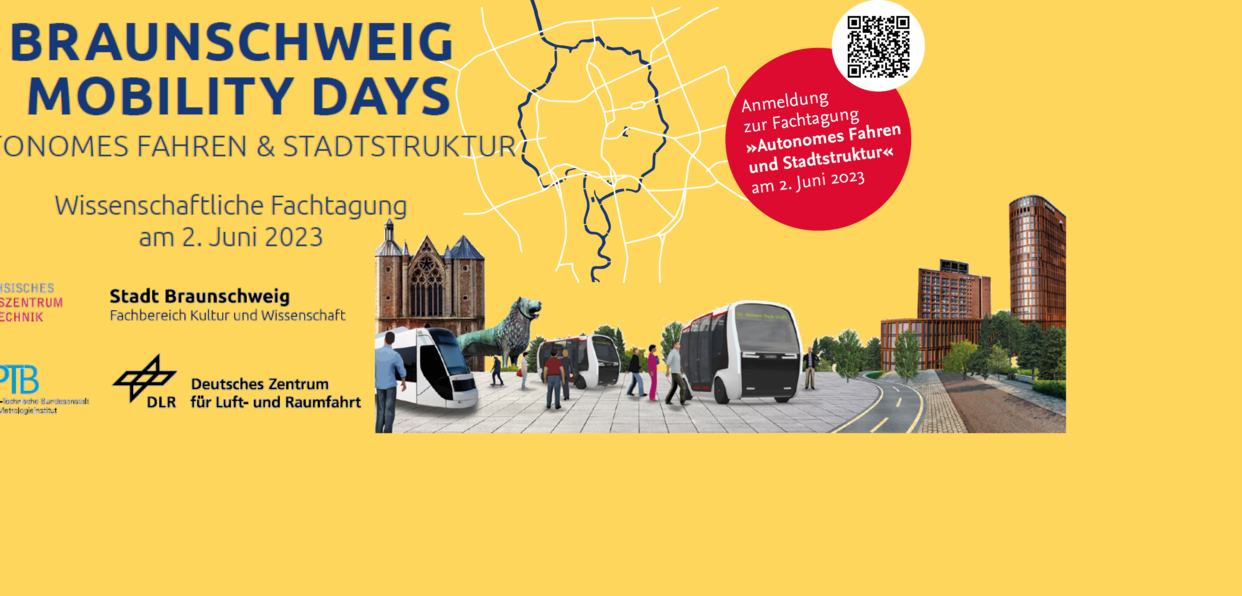 A Center for Future Vehicle Mobility
The Automotive Research Centre Niedersachsen (NFF) is one of the largest and most modern centres for mobility research at any German university and focuses on promising future-oriented topics in vehicle and traffic research.
From the existing social, environmental and economic requirements for the development of vehicle-related technologies and usage models, the NFF has developed the vision of Sustainable Mobility.
It will be implemented in five scientific research fields (Intelligent Vehicle and Connected Driving, Low-Emission Vehicle, Flexible Vehicle Concepts and Vehicle Production, Mobility Management and Logistics, Electromobility) and will sustainably ensure the individual mobility needs in metropolitan areas.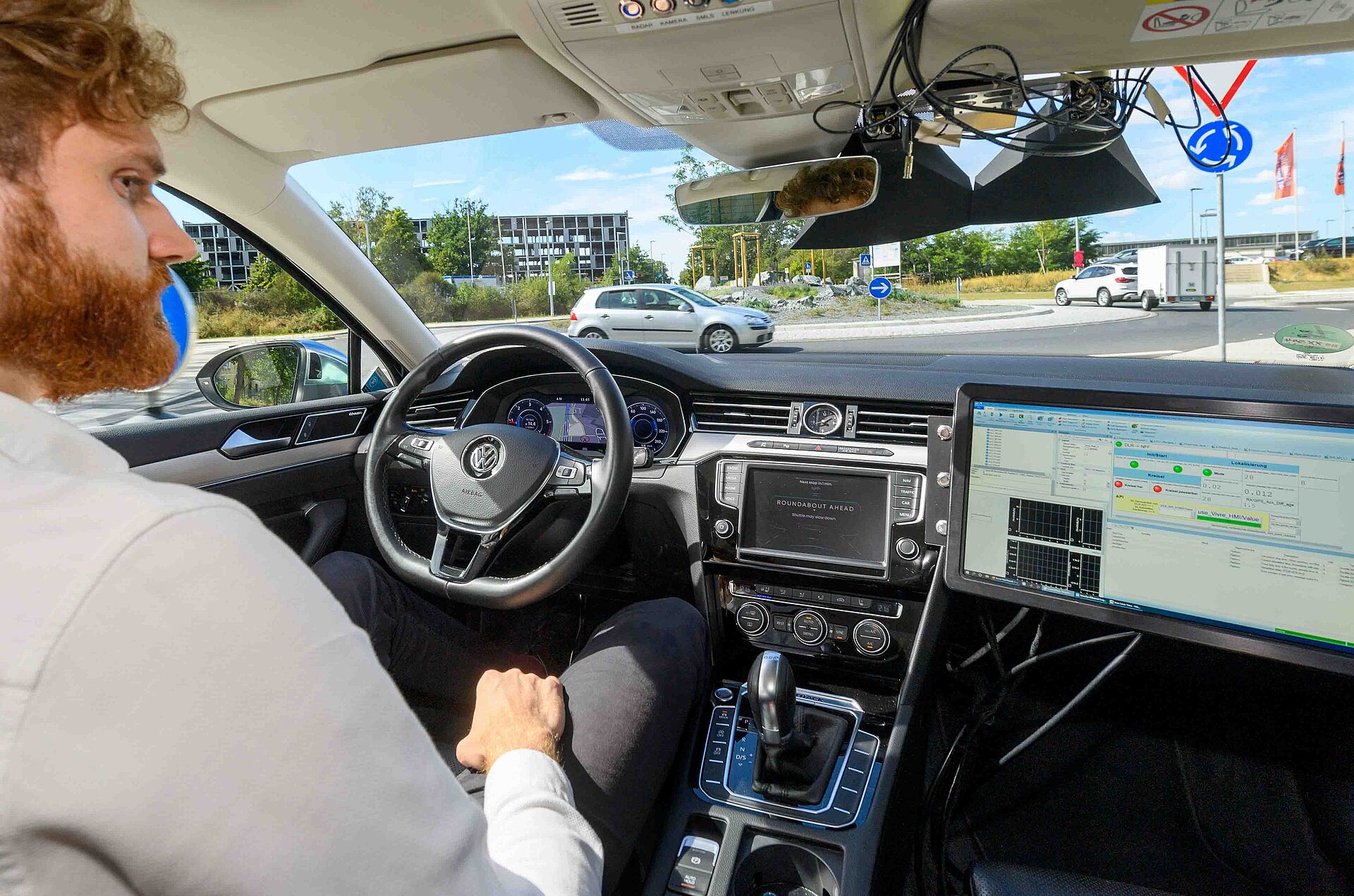 Braunschweig Mobility Days 2023 | 01.-03. Juni 2023
Mit einer wissenschaftlichen Fachtagung am 2. Juni und einem Aktionstag in der Innenstadt am 3. Juni wollen Wissenschaftseinrichtungen gemeinsam mit der Stadtverwaltung die Braunschweiger Forschungen und Innovationen auf dem Feld des autonomen und vernetzten Fahrens stärker in die Öffentlichkeit bringen, über Ergebnisse und Perspektiven informieren und darüber mit Expertinnen und Experten sowie mit der Bevölkerung ins Gespräch kommen.
Current Dates
15 June 2023
Call for paper: 57. Hawaii International Conference on System Science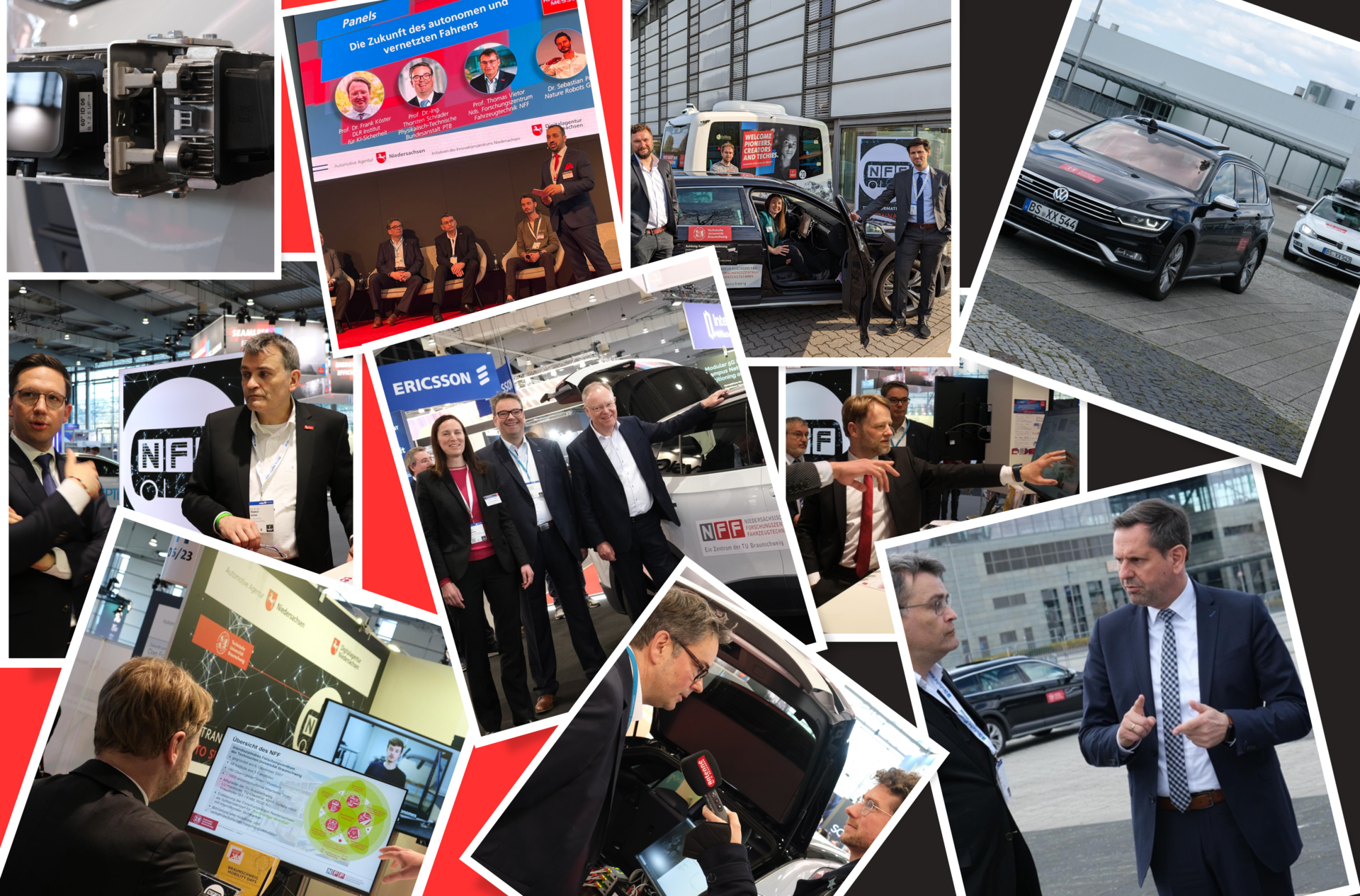 24.04.2023
Vom "Highway Pilot" bis zur Rettungsgasse: NFF demonstriert fahrerloses Fahren auf der auf der Hannover Messe 2023
Selbstständig in den Verkehr einfädeln oder in der Stadt Spurwechsel durchführen, eine Baustelle umfahren oder eine Rettungsgasse bilden – Fahrzeuge mit entsprechenden Fahrfunktionen und einer hochgenauen 360º-Sensorik machen dies heute schon möglich. Wie weit die Vorstellung vom autonomen Fahren bereits Realität ist, zeigte das Niedersächsische Forschungszentrum Fahrzeugtechnik (NFF) der TU Braunschweig auf einem Gemeinschaftsstand der Automotive Agentur Niedersachsen bei der Hannover Messe vom 17. bis 21. April 2023. Um die Mobilität der Zukunft erlebbar zu machen, entwickelten WissenschaftlerInnen des Instituts für Fahrzeugtechnik TU Braunschweig eigens für das Messegelände in Hannover eine Demonstration, in der zwei Forschungsfahrzeuge sich von ganz allein und selbsttätig überholen und somit automatisiert eine Rettungsgasse bildeten. [Mehr]
---
Mehr Neuigkeiten und Nachrichten rund um unser Forschungszentrum, ausgewählten Projekten und Veranstaltungen finden Sie auch auf unseren Social-Media-Kanälen.
Facebook Instagram LinkedIn YouTube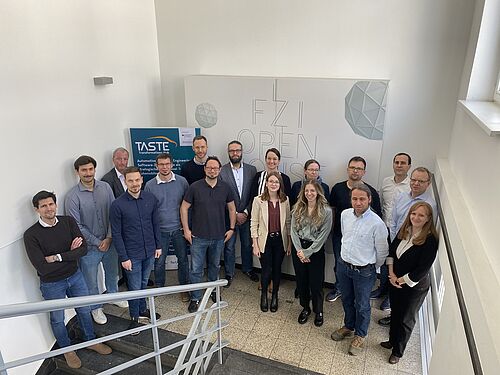 Digitalisierung der Automobilindustrie: Bundesweiter Transformations-Hub "TASTE" nimmt Arbeit auf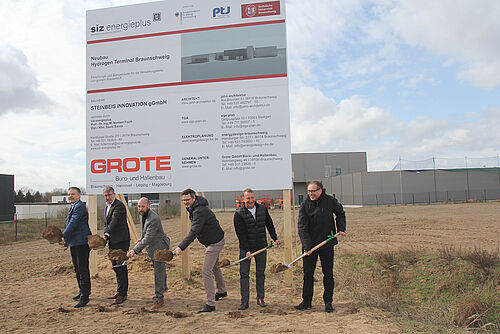 Spatenstich zum Neubau des Hydrogen-Terminals am Braunschweiger Forschungsflughafen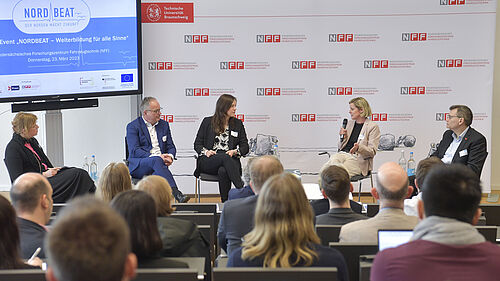 Über die Bedeutung von Wissen und Kompetenz für Exzellenz und Unternehmenserfolg
---
Notiz_Blog
Ob Veranstaltungsankündigungen, kurze Neuigkeiten oder kleine Hinweise in eigener Sache: in unserem Notiz_Blog bleiben Sie stets aktuell informiert. Auch und insbesondere Informationen, die zu klein für eine große Sichtbarkeit sind, aber z.B. ein wichtiger Infobaustein für Abläufe im Kontext des NFF sein können wollen wir hier mit Ihnen teilen. Ergänzt wird das Ganze durch unsere Social-Media-Aktivitäten.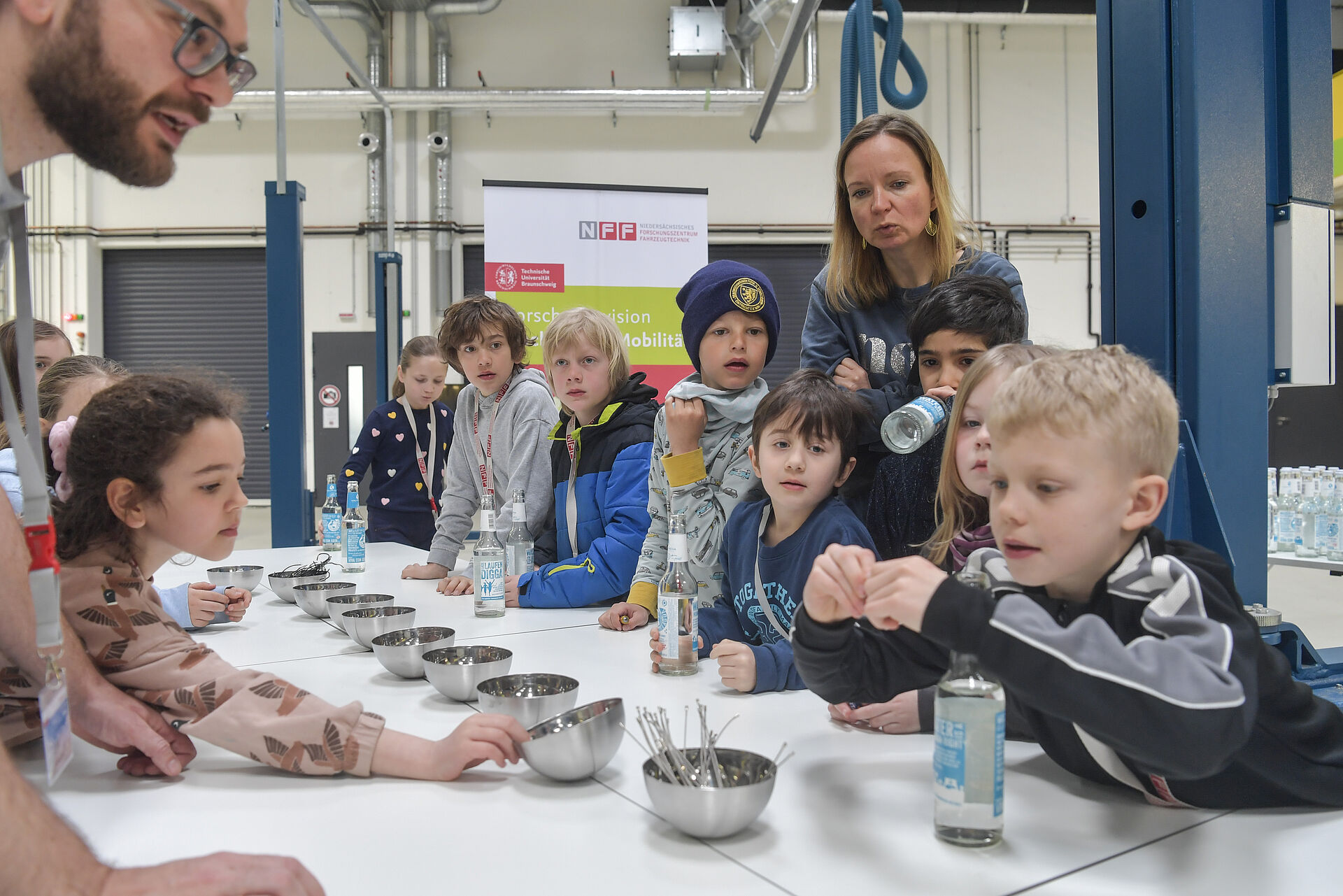 19.04.2023
Erkundungstour durch das NFF
Junge Menschen interessieren sich nicht mehr für Autos? Von wegen! Gestern besuchten rund 30 Kinder der Comeniusschule das NFF und erfuhren viel Neues zum Auto von heute und die Mobilität von morgen. [Mehr]
Mehr Beiträge gibt es auf unseren Kanälen bei Instagram, Facebook, LinkedIn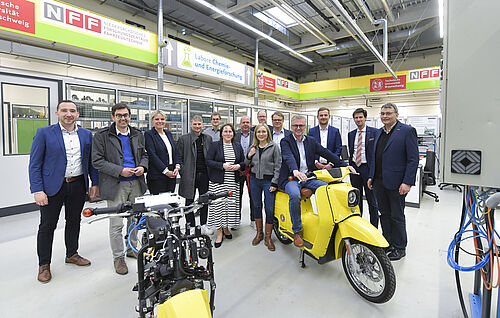 Arbeitskreis Wirtschaft der SPD-Landtagsfraktion zu Gast im NFF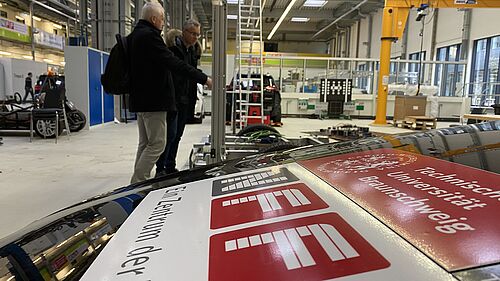 TransformerSON: Verbesserung der regionalen Strukturen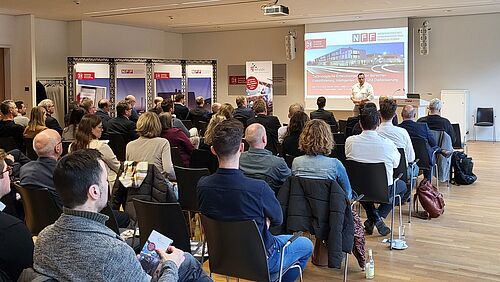 Auftakt des TransformationsLabs "Technologische Transformation"