Automotive Research Centre Niedersachsen
Automotive Research Centre Niedersachsen

A Center for Future Vehicle Mobility
The Automotive Research Centre Niedersachsen (NFF) is one of the largest and most modern centres for mobility research at any German university and focuses on promising future-oriented topics in vehicle and traffic research.
From the existing social, environmental and economic requirements for the development of vehicle-related technologies and usage models, the NFF has developed the vision of Sustainable Mobility.
It will be implemented in five scientific research fields (Intelligent Vehicle and Connected Driving, Low-Emission Vehicle, Flexible Vehicle Concepts and Vehicle Production, Mobility Management and Logistics, Electromobility) and will sustainably ensure the individual mobility needs in metropolitan areas.
Current dates
17.-18. Mai 2022
Future Automotive Production Conference & Werkstoffsymposium, Wolfsburg, [Mehr]
---
(Kopie 5)
18. Mai 2022
Abschlussforum der VeränderungsMacher*in, digital [Mehr]
---
18.-19. Mai 2022
Abschlussveranstaltungen Verbundprojekt "ViVre", Braunschweig [Mehr]​​​​​​​
---
30. Mai - 02. Juni 2022
Hannover Messe Industrie, Hannover [Mehr]​​​​​​​
---
19.-20. Juli 2022
NFF-Strategieworkshop
---
28. Juli 2022
Tag der jungen SoftwareentwicklerInnen (TDSE), Braunschweig [Mehr]
18.05.2022
Haltestellen, wo gar keine sind – Präsentation virtueller Bedarfshaltestellen
Abschlussveranstaltung des Verbundprojekts "ViVre" // NFF mit vier TU-Instituten und der Forschungsstelle Mobilitätsrecht beteiligt. [Mehr]
---
Mehr Neuigkeiten und Nachrichten rund um unser Forschungszentrum, ausgewählten Projekten und Veranstaltungen finden Sie auch auf unseren Social-Media-Kanälen.
Facebook Instagram LinkedIn YouTube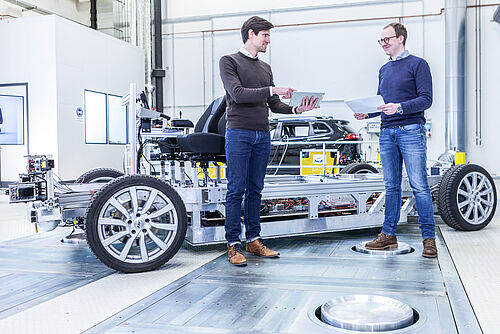 "Wir wollen den bestmöglichen Einsatz der Mitgliederkompetenzen"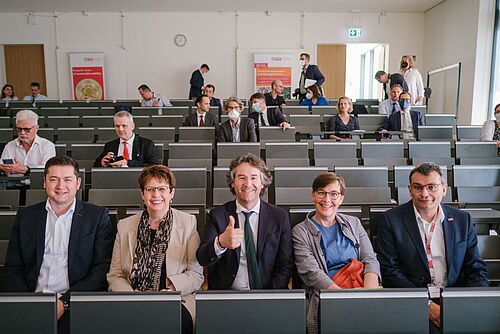 EU-Delegation zu Gast im NFF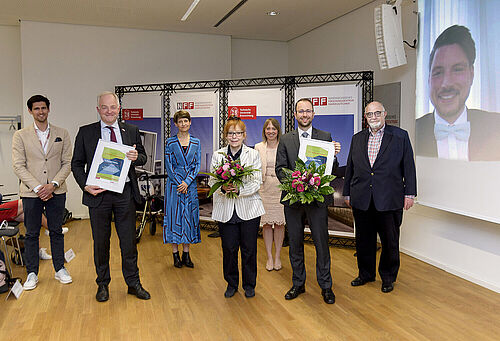 Mobilität: Neue Batterietechnologien und Nachhaltigkeit in globalen Lieferketten
---
Notiz_Blog
Ob Veranstaltungsankündigungen, kurze Neuigkeiten oder kleine Hinweise in eigener Sache: in unserem Notiz_Blog bleiben Sie stets aktuell informiert. Auch und insbesondere Informationen, die zu klein für eine große Sichtbarkeit sind, aber z.B. ein wichtiger Infobaustein für Abläufe im Kontext des NFF sein können wollen wir hier mit Ihnen teilen. Ergänzt wird das Ganze durch unsere Social-Media-Aktivitäten.

#NoWar - Zusammenstehen gegen Krieg und Gewalt!
Als Zentrum der Technischen Universität Braunschweig und vernetzt mit Forschungspartnern in der ganzen Welt ist das NFF fassungslos über den Krieg in der Ukraine. Das NFF unterstützt deshalb nachdrücklich das konsequente Vorgehen der deutschen Bundes- und Landespolitik und der Deutschen Forschungsgemeinschaft (DFG) gegen den kriegerischen und völkerrechtswidrigen Angriff auf die Ukraine durch Russland. [Mehr]
Mehr Beiträge gibt es auf unseren Kanälen bei Instagram, Facebook, LinkedIn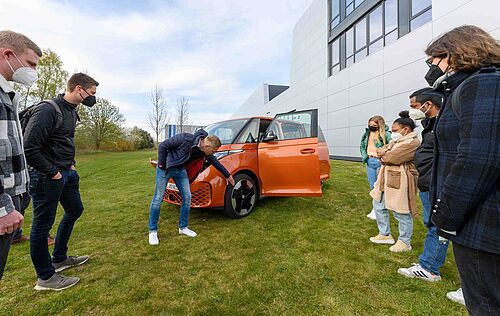 Entwicklungsleiter Volkswagen Nutzfahrzeuge Kai Grünitz zu Gast im NFF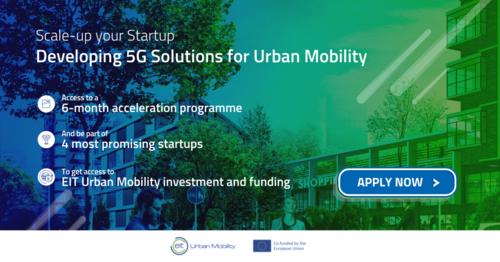 Für StartUps: Bewerbung für 5G Turbo Race