Automotive Research Centre Niedersachsen
Automotive Research Centre Niedersachsen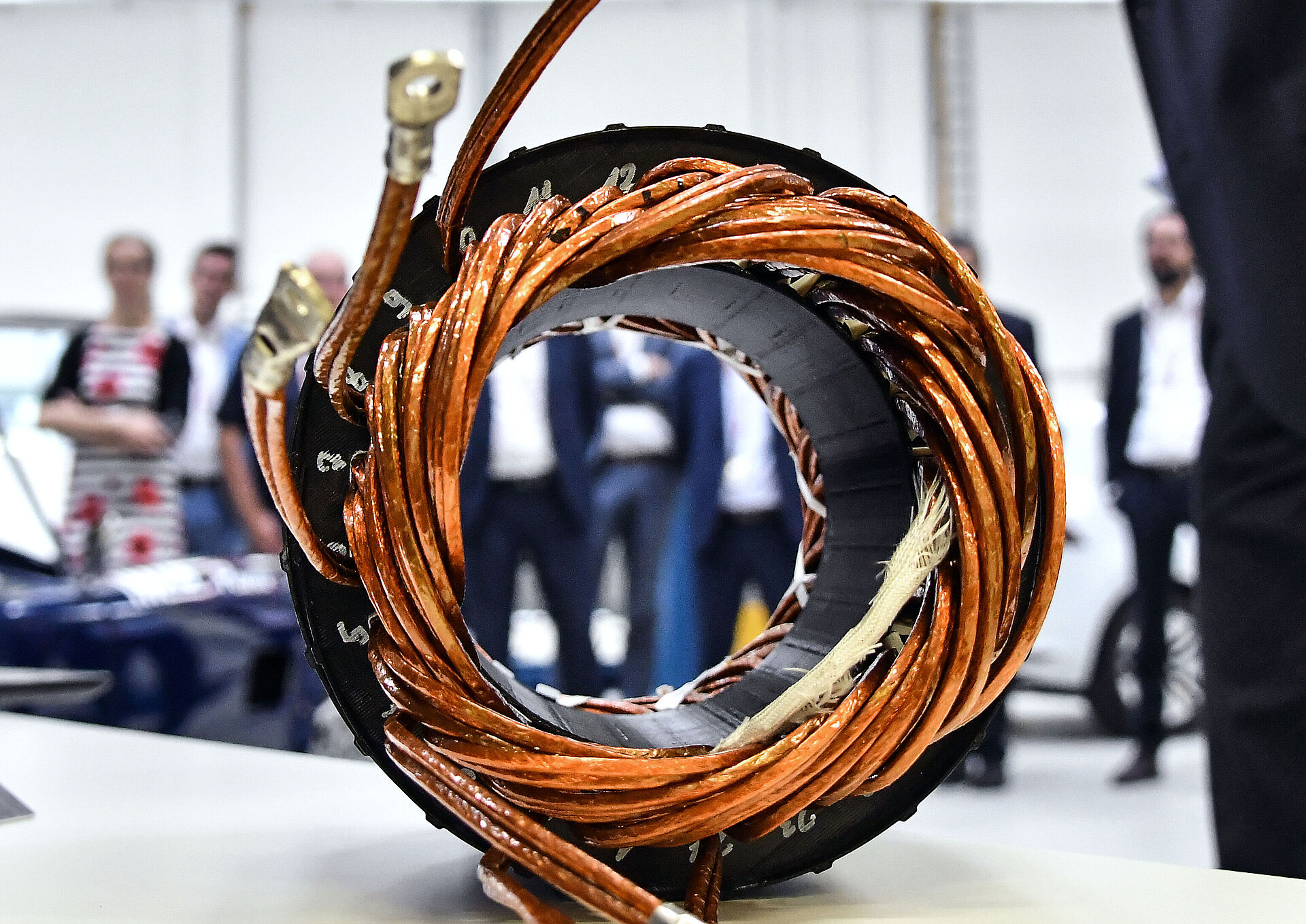 A Center for Future Vehicle Mobility
The Automotive Research Centre Niedersachsen (NFF) is one of the largest and most modern centres for mobility research at any German university and focuses on promising future-oriented topics in vehicle and traffic research.
From the existing social, environmental and economic requirements for the development of vehicle-related technologies and usage models, the NFF has developed the vision of Sustainable Mobility.
It will be implemented in five scientific research fields (Intelligent Vehicle and Connected Driving, Low-Emission Vehicle, Flexible Vehicle Concepts and Vehicle Production, Mobility Management and Logistics, Electromobility) and will sustainably ensure the individual mobility needs in metropolitan areas.
Current dates
23.-24. Februar 2021
Tagung Hybrid- und Elektrofahrzeuge, Gifhorn [Mehr]
---
22.-26. Februar 2021
SE21: Software Engineering 2021, NFF [Mehr]
---
12.-16. April 2021
Hannover Messe Industrie, Hannover [Mehr]
---
22. April 2021
Zukunftstag für Mädchen und Jungen, NFF [Mehr]
---
04.-05. Mai 2021
Werkstoffsymposium, Salzgitter [Mehr]
24.02.2021
Wasserstoff-Zentrum soll bundesweit ausstrahlen
Niedersachsen hat sich mit dem Standort Braunschweig-Salzgitter um das Technologiezentrum des Bundes beworben. Es soll kleinen und mittleren Unternehmen auch aus unserer Region einen Marktzugang schaffen.
Ulrike Witt, Leiterin des Amtes für regionale Landesentwicklung Braunschweig, TU-Professor Thomas Vietor, Sprecher des Vorstands des Niedersächsischen Forschungszentrum Fahrzeugtechnik (NFF), und Thomas Krause, Prokurist bei der Allianz für die Region, im Gespräch mit der Braunschweiger Zeitung. [Mehr]
---
Mehr Neuigkeiten und Nachrichten rund um unser Forschungszentrum, ausgewählten Projekten und Veranstaltungen finden Sie auch auf unseren Social-Media-Kanälen.
Facebook Instagram LinkedIn YouTube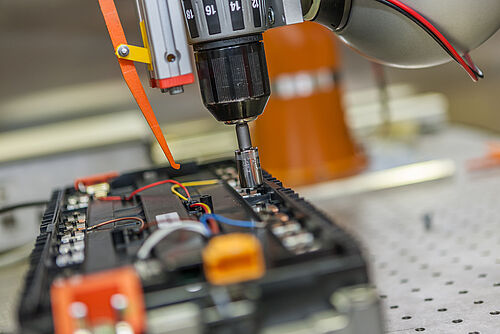 Batterieforschung: TU Braunschweig und NFF an vier Kompetenzclustern beteiligt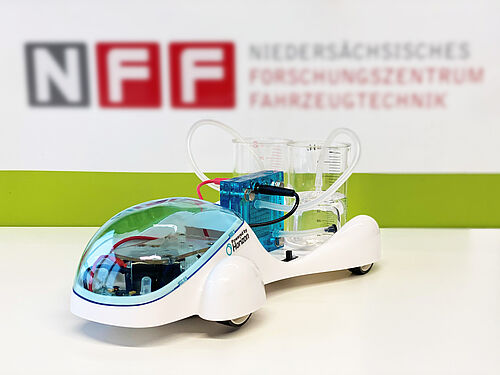 Niedersachsen will bundesweiter Standort für neues Technologie- und Innovationszentrum Wasserstofftechnologie werden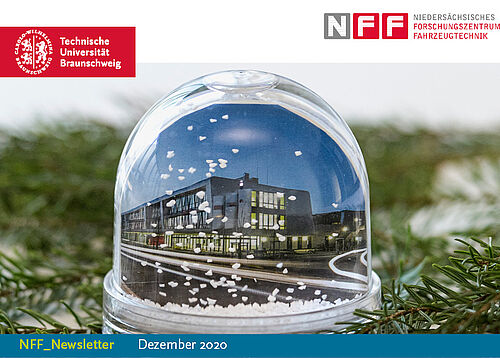 Neuer NFF-Newsletter erschienen! (Ausgabe Dezember 2020)
---
Notiz_Blog
Ob Veranstaltungsankündigungen, kurze Neuigkeiten oder kleine Hinweise in eigener Sache: in unserem Notiz_Blog bleiben Sie stets aktuell informiert. Auch und insbesondere Informationen, die zu klein für eine große Sichtbarkeit sind, aber z.B. ein wichtiger Infobaustein für Abläufe im Kontext des NFF sein können wollen wir hier mit Ihnen teilen. Ergänzt wird das Ganze durch unsere Social-Media-Aktivitäten.
12.02.2021
Geheime Orte im NFF #5
Heute präsentieren wir euch einen Ort, den ihr vielleicht schon kennt aber aus einer Perspektive, die euch sicherlich unbekannt ist. #GeheimeOrteimNFF

Zusehen ist der hochmoderne DVRS-Fahrsimulator. Während eine reale Person in dem Fahrzeug sitzt, können mittels einer 180 Grad Visualisierung beliebige Fahrsituationen dargestellt werden. Dabei wird getestet, wie sich Insassen in autonom bewegenden Fahrzeugen fühlen und verhalten, um aus diesen Erkenntnissen dann fahrerunterstützende Funktionen zu entwickeln. Spannend, nicht wahr? Und wie ihr auf den Aufnahmen sehen könnt, steckt da eine Menge hochkomplexer Technik dahinter.
Mehr Beiträge gibt es auf unserem Instagram-Kanal.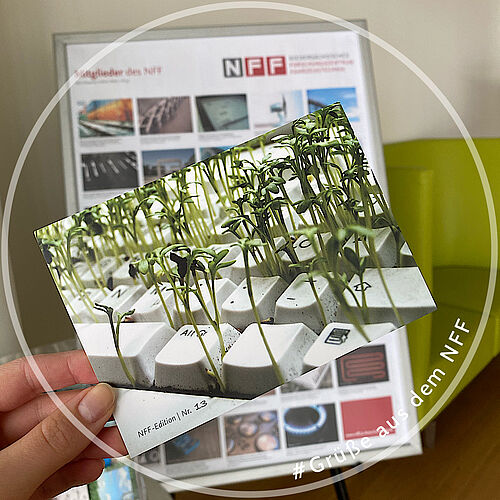 #GrüßeausdemNFF: NFF-Mitglieder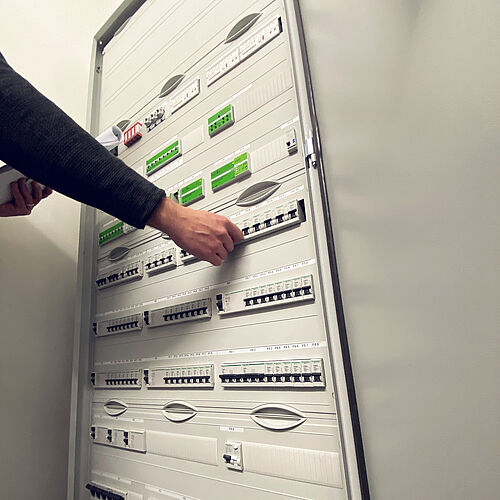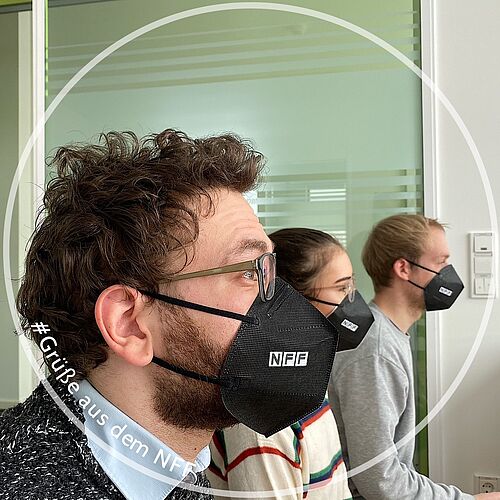 #GrüßeausdemNFF: Neue NFF-Masken