Electrical Engineering (Master)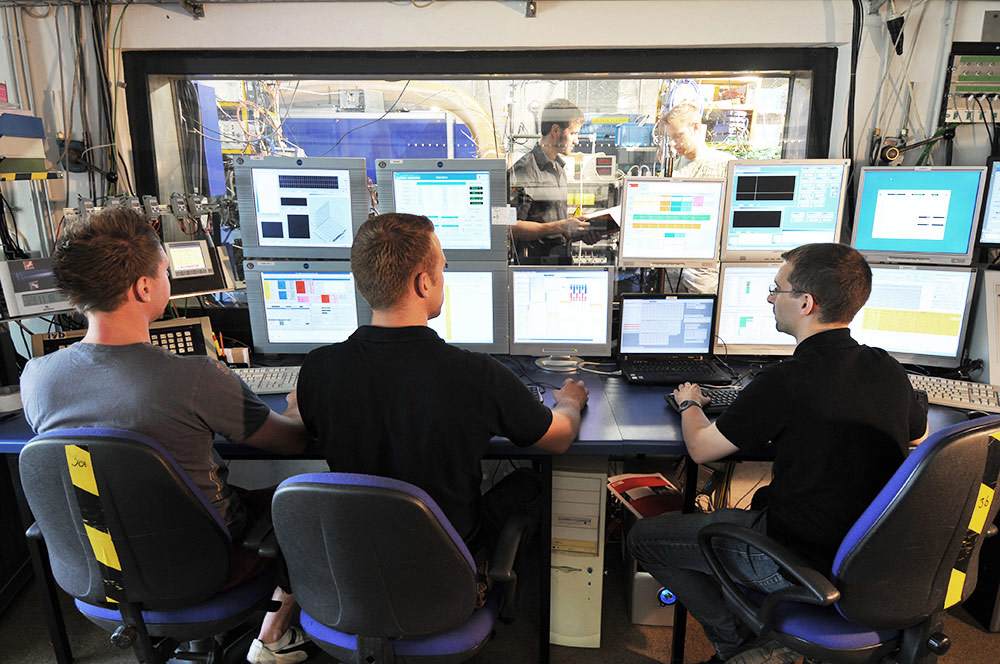 Key data
| | |
| --- | --- |
| Degree | Master of Science |
| Standard duration of study | 4 semesters |
| Language of instruction | German |
| Start of programme | winter and summer semester |
| Admission | free admission (special admission requirements) |
As a graduate in Electrical Engineering from TU Braunschweig, you will have excellent career prospects:
Electrical engineering is an essential, key discipline of our time. You will work in an environment where you can help shape the future.
What is special about TU Braunschweig?
A high international reputation
With your degree, you are in demand both in Germany and abroad: You will study under very good supervision at one of the best faculties in Germany, as university rankings have attested time and again. Studying Electrical Engineering at TU Braunschweig means hands-on, practical learning at a renowned institution with a high international profile.
TU Braunschweig's environment contributes to the favourable framework conditions: thanks to a large number of major research institutions, Braunschweig is considered a city of research and science. In particular, the Faculty cooperates with the
Physikalisch-Technische Bundesanstalt (PTB), National Metrology Institute,
German Aerospace Center (DLR)
institutes of the Fraunhofer Society
We maintain close contacts with numerous industrial companies in the area, in Germany and abroad.
Information on the study programme
Admission requirements and application
You can apply for this Master's degree programme if you have a Bachelor's degree in a related discipline. You can find more information on the admission requirements in our admission regulations [documents in German only]. Please carefully read the information provided before you submit your application!
More information
---
Contact