International virtual teaching collaborations - Digitalisation in the name of internationalisation
Internationalisation and digitalisation are processes that shape teaching and learning in the 21st century. In the past, digitalisation was only used selectively for internationalisation processes at most universities. However, there is now a growing interest in offers that facilitate international mobility and intercultural exchange digitally. International virtual teaching collaborations, also referred to as Virtual Exchange (VE) in the following, combines the sustainable effect of intercultural collaboration with the wide range of digital technologies and thus represents a good opportunity to make the potential of digitalisation useful for the internationalisation of teaching.
Due to the Covid-19 pandemic, international virtual teaching formats experienced an unprecedented boom. Many saw them primarily as a quick answer to the urgent question of how students could gain experience abroad despite travel restrictions. However, to see virtual exchange as a mere substitute for physical study-related international mobility underestimates the many uses and advantages it offers for the internationalisation of universities.
Through digital teaching collaborations and support services, internationalisation can be shaped to be more inclusive, low-threshold, crisis-resistant and sustainable.
Students who
are employed, care for children or other relatives, are chronically ill or have a disability are often unable to participate in longer periods of physical international exchange. International virtual courses enable them to participate in intercultural exchange nonetheless.
are hesitant or apprehensive about international mobility can be encouraged to go abroad through contact with international students. They can also receive support in virtual events before, during, and after the exchange.
have already been physically mobile can make their studies more sustainable and internationally diversified by participating in VE projects.
For universities, Virtual Exchange offers the possibility,
to expand their collaboration networks into countries that are not eligible for physical exchange due to their political instability.
to maintain and intensify existing partnerships more easily.
Successful international virtual teaching collaborations also require and promote the collaboration of university staff, students, specialists for internationalisation in the administration, and didactics and IT experts within the universities.
What is Virtual Exchange?
Virtual Exchange is a collective term for a variety of initiatives, projects and activities: the e-Tandem model, which has been tested since the mid-1990s and is still popular today, and which links foreign language learners through email, chats and video conferences; the collaboration of international students on a real challenge from the business world in Global Virtual Teams (GVTs); Globally Networked Learning, which is particularly aimed at preparing students for study and work-related stays abroad; and approaches such as Online Intercultural Exchange (OIE), Telecollaboration and Collaborative Online International Learning (COIL), which focus on intercultural exchange between students and teachers. As different as the models and formats are, they all have in common that geographically separated individuals and/or groups with different linguistic and cultural backgrounds communicate and interact with each other, supported by technological applications, and accompanied by university staff or moderators.
The spectrum of international virtual teaching collaborations can range from (a)synchronous guest lectures by teaching partners with follow-up discussions to joint study courses. In between, jointly designed and implemented courses or course sections of differing duration, complexity, and intensity are situated. These formats are often didactically structured through project work or research-oriented teaching.
For students and teachers, international virtual teaching collaborations not only offer diverse development and exchange opportunities, but also the chance to achieve a paradigm shift towards more independent study, more geographical, temporal, and curricular flexibility, and more competence orientation.
---
Our Offer
The implementation of international virtual and hybrid teaching collaborations requires both logistical and thematic planning. The Project House supports you with an offer tailored to your needs. We will also be happy to provide you with individual support beyond the offers listed here. You can contact us either via the contact form (see below) or by phone or email. We look forward to your questions and suggestions!
International contacts
We are happy to help you find cooperation partners and build a network with like-minded people. Twice per semester, the network group Internationalisation meets and exchanges on international teaching. Feel free to contact us, if you would like to attend a meeting.
On the UNICollaboration platform, you can find offers for international teaching collaborations and submit your own proposal. Two or three times a year, UNICollaboration also organises a Virtual Partnering Fair, where interested teachers can meet online and directly exchange ideas.
Visualising
We are happy to include existing teaching collaborations in our database as examples of best practice. In order to support the development of a community of practice, we are happy to receive feedback or comments on current and planned teaching collaborations.
Formats and Planning
We advise you on the decision for a suitable formats and on questions of practical implementation such as scheduling, the choice of technical tools, and assessment formats.
Implementation
We are also at your side during the implementation of your project and support you with any questions and challenges that may arise.
Here you will find an overview of all offers:
Flyer Internationale virtuelle Lehrkooperationen
---
Events
IVEC 2022
From 26 to 28 October the 4th International Virtual Exchange Conference (IVEC) will take place as an hybrid event at the Cardenal Herrera University in Valencia, Spain.
Registration for participants starts 1 April.
For more information: https://iveconference.org
The organisation UNICollaboration offers regular fee-based training on Virtual Exchange in the University context, which is open to all interested individuals.
You can find current dates here.
UNICollaboration offers a virtual office hour every Monday (except during Italian school holidays) from 15:30 to 17:00 via Zoom on all topics related to Virtual Exchange: https://us02web.zoom.us/j/85318977391
Advance registration by email to Sara Pittarello (sara(at)sarapittarello.com) and/or Lorenza Bacina (facilitation(at)unicollaboration.org) is recommended.
---
Funding opportunities
We support you in finding and applying for funding for international teaching collaborations. Below you will find a selection of internal and external announcements.
The project "ProDiGI - Promoting Digital education through Global Interconnection" (2021-2024), funded by the Stiftung Innovation in der Hochschullehre (Foundation for Innovation in University Education), supports the expansion of digitalised and international study programmes and modules at TU Braunschweig. The objective is to enable all students to gain international experience independent of physical mobility. ProDiGI focuses on three main aspects: 1) English-language courses, 2) international cooperation in teaching, and 3) the integration of international and intercultural perspectives in the teaching content, where the teaching formats are based on digital or hybrid teaching approaches. Within the framework of the project, an internal university funding line will be established to support concrete digital projects with an international orientation of faculties, subjects and university staff.
The new generation of the Erasmus+ programme offers a funding opportunity for Virtual Teaching Collaboration in combination with a physical mobility of 5-30 days through the Blended Intensive Programmes (BIP). BIPs must fulfil the following criteria:
At least 3 universities from 3 programme countries must be involved. Other universities or organisations from programme or partner countries may also participate in a BIP.
At least 15 learners (students and/or university staff) must participate in a BIP.
Students must be able to acquire at least 3 ECTS.
For more information on the eligibility criteria and how to apply, please contact Francesco Ducatelli, Erasmus+ university coordinator.
The Deutscher Akademischer Austauschdienst (DAAD) (German Academic Exchange Service) funds international digital teaching collaborations within the framework of the International Virtual Academic Collaboration (IVAC) programme with up to 50,000€.
Support is provided for the integration of digital collaboration formats in study programmes within the framework of international teaching collaborations, the development of digital competences of students and teachers, the cross-university digitalisation of processes in the areas of study, teaching and blended mobility, extended access to international university programmes for specific target groups (e.g. non-mobile students), and the formation of a Community of Practice.
Further information:
https://www2.daad.de/hochschulen/ausschreibungen/projekte/de/11342-foerderprogramme-finden/?s=1&projektid=57592750
https://www.daad.de/de/infos-services-fuer-hochschulen/weiterfuehrende-infos-zu-daad-foerderprogrammen/ivac/
Foundations also announce funding in the field of international affairs, which can be relevant for financing international teaching collaborations. The Deutsche Stiftungszentrum (German Foundation Centre) offers a database on national and regional foundations, their thematic focuses, and types of funding.
The VolkswagenStiftung (Volkswagen Foundation) finances, for example, substitute teaching and summer schools on specific topics or with specific partner regions.
The Deutsche Bundesstiftung Umwelt (DBU) (German Federal Foundation for the Environment) finances projects that promote sustainable development and are located in the fields of environmental technology, environmental research and protection, environmental communication, and the protection of cultural assets. In addition to projects in Germany, the DBU provides limited funding for international projects, so far primarily in the countries of Central and (South) Eastern Europe (CEE). Funding for international projects beyond CEE is possible in individual cases.
The Robert Bosch-Stiftung supports projects focusing on education, health, and global issues. In addition to applications for announced programmes, the Foundation is also open to new project ideas.
Do you have any questions?
Please do not hesitate to contact us if you have any questions: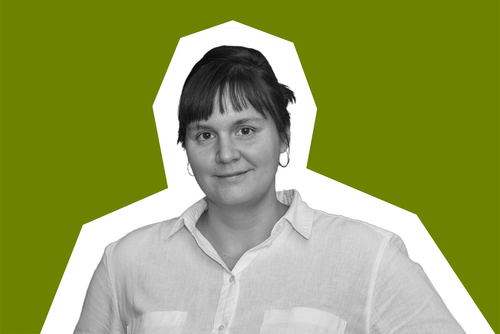 Franziska Täger
Internationale Lehre: Internationale Lehrkooperationen
☎ + 49 531 391-14057
f.taeger(at)tu-braunschweig.de