Digital Conference: 30 November – 2 December 2022
---
Digitalisation.
Internationalisation.
Connection.
Education.
Background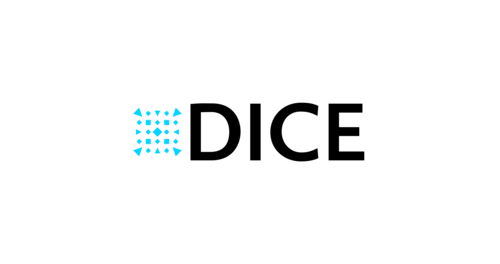 Acting in a network. Thinking globally. Promoting change.
Many universities, their students and teachers are currently on this path. In order to further promote this development, we want you to join us in taking a comprehensive look at digital and international university teaching.
Digital and international teaching - and the links between them - are becoming increasingly important in higher education teaching. Whereas before the Corona pandemic quite a few saw digital teaching only as a nice accessory for their courses, the potentials of the virtual are now becoming increasingly clear and diverse. The steadily growing internationalisation of teaching also benefits from these changes and enables the organisation of more diverse and barrier-free offers, so that internationalisation can also be successfully implemented in a way independent of physical mobility. Hence, not only students, but also teachers and university staff further develop their communicative and intercultural skills and are prepared for the challenges of the international research and labour market.
Against this background, the DICE Conference offers a platform for exchange on these current topics and their interaction on an international as well as interdisciplinary level. Whether from a higher education didactics or linguistics perspective, a social science or psychological angle, from the fields of engineering didactics or general higher education research, from a cultural or technological point of view - we look forward to discussing this topic with you and jointly develop a holistic vision of the future of internationalisation and digitalisation in higher education teaching.
The DICE Conference is open to students, researchers and university staff, stakeholders from society and business and all those interested in the topic from a national and international context.
Participation in the DICE Conference is free of charge. Registration will open in August 2022.
Call for Panels
The conference will consist of various panels, which will be organised by the panel conveners themselves. We particularly welcome panels
with a creative approach to the topic
with particular potential for involving participants in the discussion
with an international and English-language focus
on the basis of different, preferably also novel, formats
which do not schedule more than two participants from the same institute as contributors to their panel
which have a diverse range of participants, e.g. in terms of subject background, gender etc.
If held in the traditional format of only presentations, a panel should consist of a maximum of four contributors and one moderator, with no duplication of roles.
Each panel will take up either a morning or an afternoon of the conference, i.e. will take place either between 9am and 12pm or between 1pm and 4pm.
The DICE is bilingual. There will be both English-language and German-language panels.
As soon as the DICE organisers have made the panel selection, the selected organisers will fill their panels independently or publish their own call for papers and conduct the reviewing process of the papers submitted for their panel independently. The selection of formats, length and number of contributions and their order is also the responsibility of the panel organisers. All contributors to a panel must be identified and communicated to the conference committee by 1 September 2022. Contributors cannot be part of more than one panel.
---
The call for panels is now closed.
Panels should be ready (or nearly ready) by the end of September. If a panel is still problematic at this point, DICE reserves the right to intervene.
If these rules are not followed, DICE reserves the right to intervene.
---
We're looking forward to many exciting discussions with you!
If you have any questions, please contact dice-ph@tu-braunschweig.de

The DICE Conference is supported by the Promoting Digital education through Global Interconnection (ProDiGI) project with funding from theStiftung Innovation in der Hochschullehre [Foundation Innovation in Higher Education].