We have collected all the necessary information to get you off to a successful start at university. The information is sorted into periods before the start of your studies so that you can get an overview of what should be done when. Some things even have to be done in time before the first day of lectures.
If you miss a deadline, this is no problem either: Simply speak to the appropriate contact person and an individual solution can certainly be found!
After Matriculation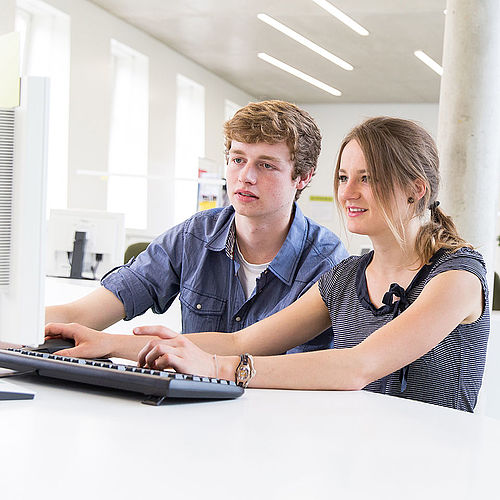 4 weeks before the start of term
2 weeks before the start of term
The first week
On the first day of the lecture period, there will be a central Freshers Welcome with the President of TU Braunschweig. Afterwards, the central facilities will introduce themselves during an information fair in the foyer of the Old Building.
During the first week, the schools usually host special fresher events for the individual degree programmes. Contact your programme coordinator [in German] to learn more. For some degree programmes, freshers need to fill in registration sheets. Your programme coordinator will be able to help you with this, too.
After the first few days are behind you, you will slowly but surely settle in at the university. If you have any suggestions on how we can further improve the quality of our teaching, please Let us know [in German]. In this blog, you can send your suggestions for improvements directly to the university's management and your ideas will be forwarded to the relevant person.