Today, communication takes place on many channels, on many topics and via many "transmitters". The Communication and Press Service is responsible for the central communication from within the University. In addition, there are many actors who are responsible for communication in their respective areas.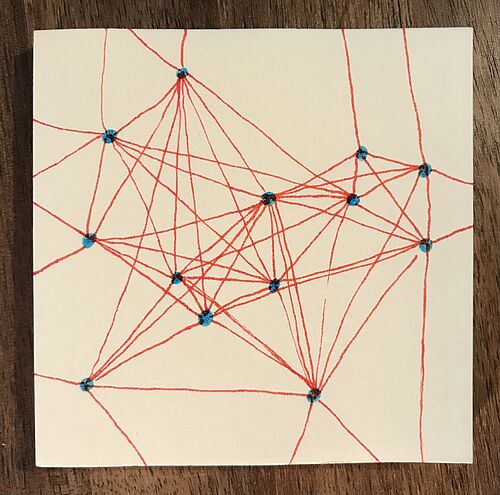 In order to support these actors - both in strategic planning and in implementation - and to network them, the CPS coordinates and informs the network of those responsible for communication through various formats. In this way, we pass on our knowledge and experience and provide guidance on the "dos and don'ts" of science and university communication. Another essential part of this network is the exchange between all actors. This allows us to build on each other's experiences, coordinate activities where necessary and inspire each other.
Coffee and Communication - The Network Meeting
Every other month (on the 2nd Thursday of even-numbered months), the Communication and Press Service invites the decentralised communication officers of TU to an informal and informative exchange. At the beginning, we bring in an impulse topic from the CPS, about which we would like to inform and discuss with you. Afterwards, the round is open for your current topics and questions and, above all, for the exchange - live and in colour - within this network.
Currently, the meetings take place exclusively as video conferences. Unfortunately, this also means that you have to brew your own coffee or tea. But this should not keep us from exchanging ideas.
INK - the Internal Newsletter Communication
Every other month, we publish INK, the Internal Communication Newsletter, to the central and decentralised communication officers. The newsletter provides information on current activities in the network, on strategic and organisational topics related to communication and on current trends in science and university communication.
This is an initial collection of topics for the newsletter, which we will be happy to add to and/or flesh out in response to your feedback:
Current topics and activities from the circle of those responsible for communication (products, campaigns, trade fair appearances, events, new topic groups, ...).
Content-related and technical information and innovations concerning communication at TU Braunschweig
New faces, personnel changes, structural changes in the central and non-central communication officers
Tips on internal and external further training, events and conferences on the topic of communication
Flash polls
In the editorial team of this newsletter, we collect the topics that we encounter in our daily work and that you point out to us. The last part is especially important, because the network and this exchange lives from your input! We therefore gladly accept suggestions for guest contributions.
Would you like to write your own contribution or are you not yet on our distribution list but would like to receive INK? If so, please contact Katharina Salffner by email.