Vice President for Technology Transfer and Innovation

Prof. Dr.-Ing. Arno Kwade joined the Executive Board on 1 August 2022. He is responsible for all matters relating to technology transfer and innovation.
Short profile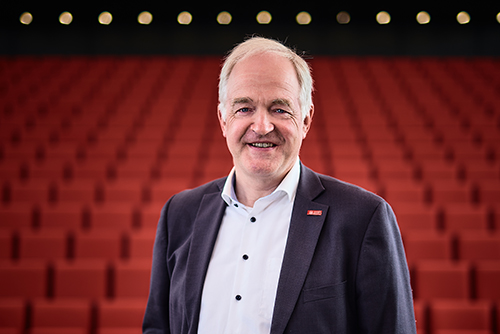 Prof. Dr.-Ing. Arno Kwade, Head of the Institute for Particle Technology at the TU Braunschweig
After completing his doctorate on autogenous fine comminution in stirred media mills in 1996, Arno Kwade worked for 9 years as a process engineer in two leading positions in industry, firstly in the field of planning bulk solids handling equipment and secondly in the production of building materials. Since 2005, he has headed the Institute for Particle Technology at the Technical University of Braunschweig, focusing on fine comminution and classification as well as bulk solids technology, bio- and pharmaceutical particle technology, and battery process technology. In this context, he is also chairman of the Battery LabFactory Braunschweig (BLB) and the Center for Pharmaceutical Process Engineering at TU Braunschweig (PVZ). Today, he heads the ProcessNet Competency Group Comminution and Classification as well as the Working Party Comminution and Classification of the European Federation of Chemical Engineering.
His research focuses on gaining deeper knowledge and developing process-structure-property relationships as well as mechanistic models of processes in which particles are mechanically stressed and formulated. In addition to the processing of classical products, such as minerals, cement and ceramics in particular, sustainable products and processes are now important research topics, ranging from mechanochemical synthesis to the production and recycling of electrodes for lithium-ion and solid-state batteries. In 2021, he received the Science Award of the State of Lower Saxony for his achievements in developing innovative products in the field of energy transition and health.