Vice President for Internationalisation and Regional Relations

Prof. Dr. Tatjana Schneider joined the Executive Board on 1 August 2022. She is responsible for all matters relating to internationalisation and regional relations.
Short profile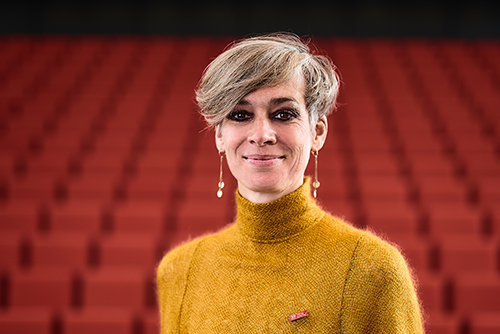 Prof. Dr. Tatjana Schneider, Professor of Architectural Theory and Head of the The Institute for the History and Theory of Architecture and the City

Tatjana Schneider studied architecture in Kaiserslautern, Germany, and in Glasgow, UK, and completed her PhD at the University of Strathclyde, Scotland. She was a founding member of the architectural workers cooperative Glasgow Letters on Architecture and Space and was employed at the University of Sheffield, England, from 2004, first as a research assistant, then as a Lecturer and Senior Lecturer. With projects such as Spatial Agency – Other Ways of Doing Architecture, Urban Education Live and Architecture after Architecture – Spatial Practice in the Face of the Climate Emergency, she explores the social and economic mechanisms of the production of space.

Research and study abroad have taken her to the Università Iuav di Venezia, Hafencity University in Hamburg, Nanjing University in China and CEPT University in Ahmedabad, India, among others. Schneider is the author and editor of numerous books, journals and articles on socio-political aspects of the production of architecture and space. Since September 2018, she has headed the Institute for History and Theory of Architecture and the City (GTAS) and the Collection for Architecture and Engineering of the (SAIB) at Technische Universität Braunschweig.