Team Innovation in University Development
Team Innovation in University Development
Team Innovation in University Development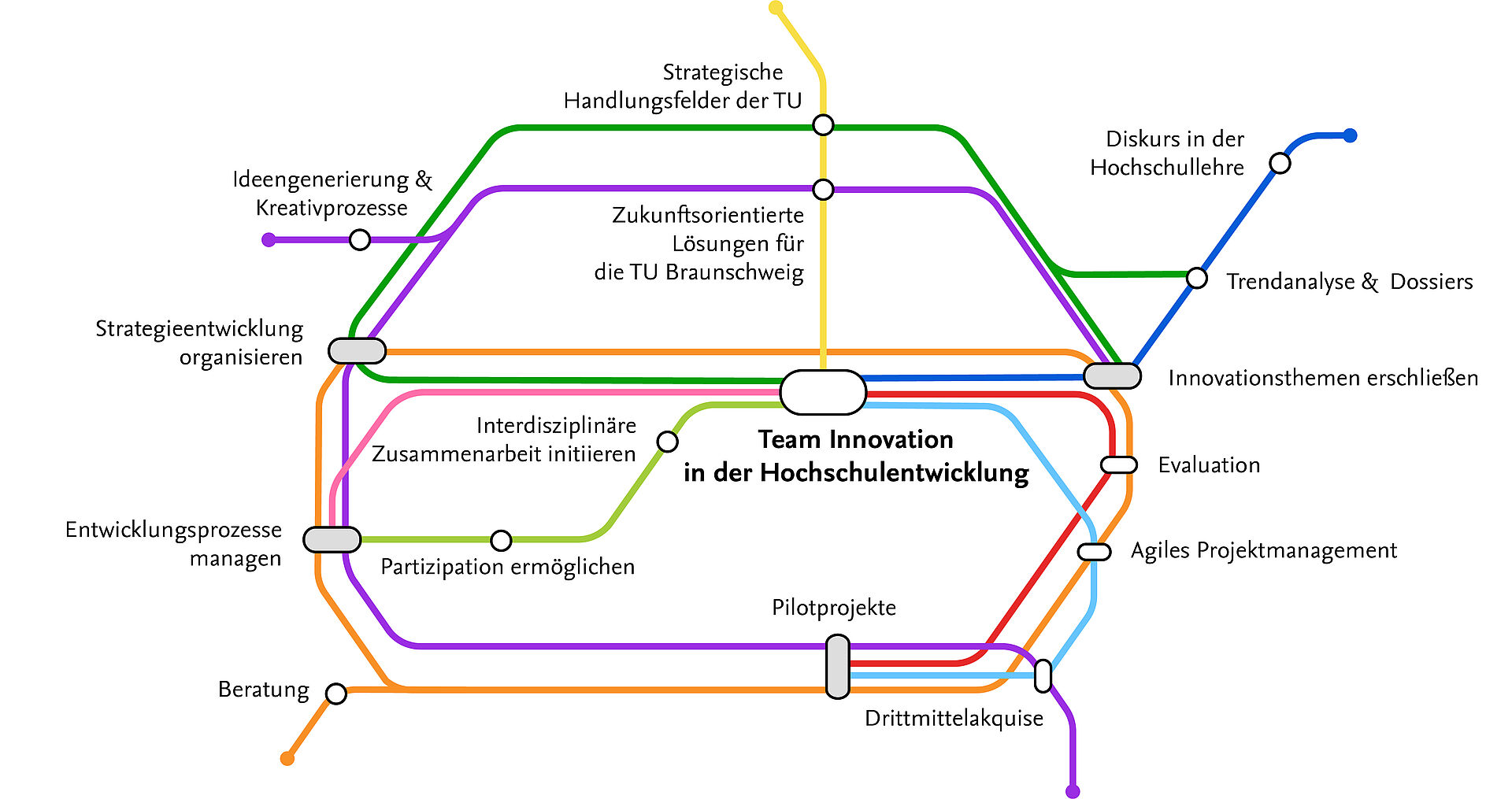 Who we are:
As an interdisciplinary team of the President of TU Braunschweig, we are commissioned by the Executive Boardto support the ongoing strategic development and progress of TU Braunschweig within the framework of its fields of action and to implement these in concrete projects with reach for the entire university. Our activities range from the generation of ideas and trend analyses to the coordinating initiation of discourse and cooperation as well as the formulation, concretisation, planning and acquisition of funds for projects to the realisation and evaluation of future-oriented solutions based on projects for TU Braunschweig.
---
How we work:
▹ As an interdisciplinary team, we facilitate a change of perspective and new impulses for TU Braunschweig.
▹ We are talented organisers and process facilitators: We structure innovative projects and coordinate communication and networking processes to advance solutions for concrete challenges.
▹ We provide space for exchange and accompany the creative process.
▹ We create awareness for the need for change and point out opportunities and risks through a well-founded discussion of current topics.