[hive] Hub for Innovation and Ventures in Education
[hive] Hub for Innovation and Ventures in Education
[hive] Hub for Innovation and Ventures in Education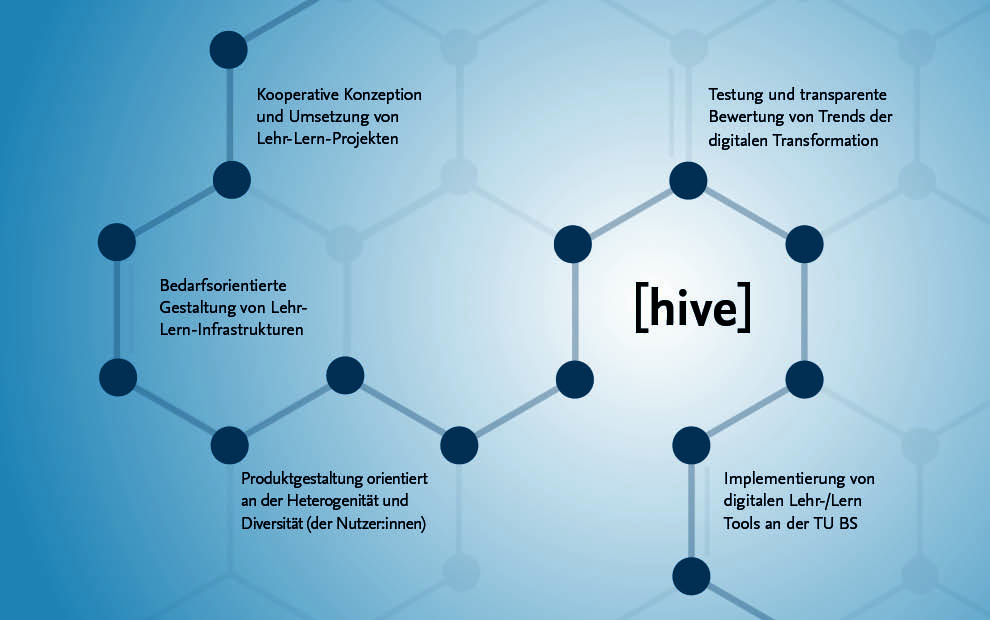 Our Mission
The [hive] generates and implements prototypes and concepts for teaching and learning at the TU Braunschweig.
---
Self-image
▹ In cooperation with teaching staff, students, and course coordinators, we take teaching-studying-projects from an initial concept to a possible university-wide implementation.
▹ Our major area of focus is the interaction between digital tools and teaching-studying-scenarios.
▹ We find manageable solutions to problems in the field of teaching and studying in accordance with the goals and values of the TU Braunschweig.
▹ We are guided by current trends and discourse and act as experts in digital transformation.
▹ Throughout the development process, we formulate requirements based on project needs and goals, justify the requirements to internal and external service providers, and finalise our projects in the form of feasible, high-quality, and satisfactory solutions.
▹ We work cooperatively, promote an open culture of learning from mistakes, practice transparent communication, and value heterogeneity and diversity.