With the new research alliance of Technische Universität Braunschweig and Leibniz Universität Hannover the state ministry for research of lower saxony supports an intensified cooperation of both universities in three strategic research areas. In the frame of the "Quantum- and Nanometrology" (QUANOMET) strategic research area scientist in Braunschweig and Hannover are working in the location spanning thematic research focus NanoLight as well as NanoParticlesand Quantum Techniques.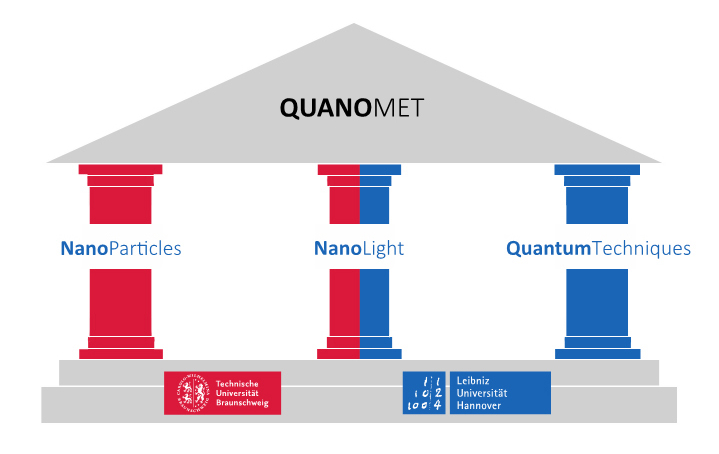 The research activities of the Laboratory for Emerging Nanometrology (LENA) with the Metrology Initiative Braunschweig (MIB) are central components of the research area QUANOMET and the activities in Braunschweig delineate core research topics of LENA.
The funding enables the establishment of seven Junior-Research-Groups that will work in LENA. In total 20 positions and an advanced appointment in mathematical-physics, are financed on site in Braunschweig.
More information on QUANOMET and the activities at Leibniz Universität Hannover