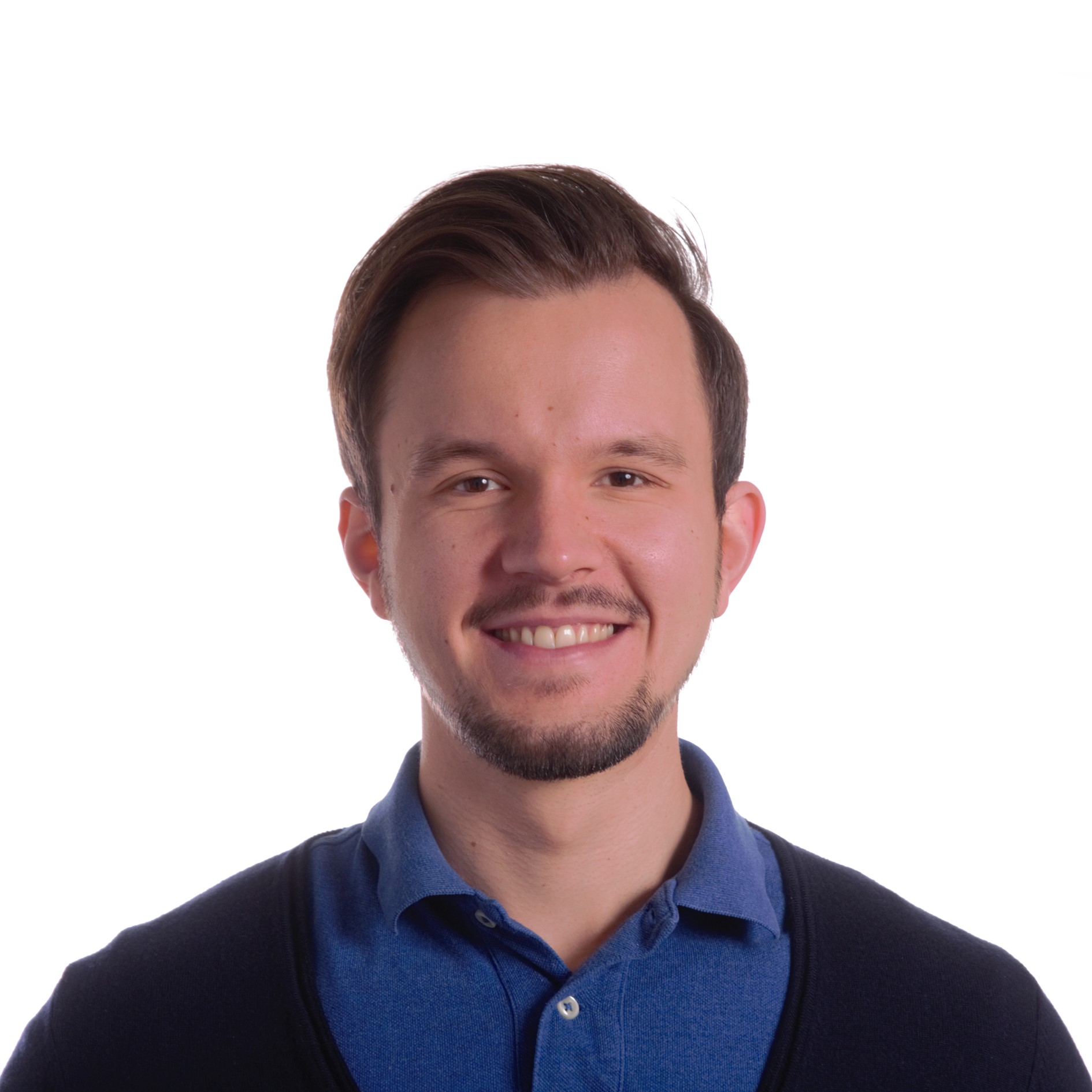 Viktor Maurer, M. Sc.
PVZ - Franz-Liszt Str. 35A R 361
Responsibilities
Process engineering of conjugated nanoparticle hybrid systems for biomedical applications
Coordination of the S.O.S. project for the faculty of Mechanical Engineering
Curriculum vitae
| | |
| --- | --- |
| Since 2018 | Research associate at iPAT in the division nanomaterials |
| 2018 | Master thesis in cooperation with the PTB: Preparation of a hybrid system of gold and iron oxide nanoparticles for the detection and quantification of Tau protein |
| 2015-2018 | Master's degree in Biological- and Chemical-Engineering, TU Braunschweig |
| 2012-2015 | Bachelor's degree in Biotechnology, TU Braunschweig |
Publications
V. Maurer, K. Reimers, H. J. Lück, P. M. Vogt, V. Bucan. "Anti-apoptotic protein Lifeguard does not act as a tumor marker in breast cancer." Oncology Letters 2017, 13(3): 1518-1524. Direktzugriff
J. Müller, V. Maurer, K. Reimers, P. M. Vogt Bucan V. "TRIM21, a negative modulator of LFG in breast carcinoma MDA-MB-231 cells in vitro." International Journal of Oncology 2015, 47(5): 1634-1646. Direktzugriff
K. Dastagir, K. Reimers, A. Lazaridis, S. Jahn, V. Maurer, S. Strauß, N. Dastagir, C. Radtke, A. Kampmann, V. Bucan, R. M. Vogt, "Establishment of murine fibroblasts as a model to analyze the process of cell differentiation." Cellular Reprogramming 2014, 16(4):241-252.