In view of the current corona situation in Germany, the state government has decided that the summer semester 2020 will be an online semester without attendance courses.
All university buildings are currently closed to the public, but the Incoming Office can be reached by telephone, e-mail and video consultation. Please contact us if you have any questions or need information. All current information for international researchers and doctoral students can be found here:
A doctorate in Germany usually means conducting an individual research project under the guidance of a professor. You can do your doctorate at the TU Braunschweig in all disciplines offered. The time required to complete a doctoral degree ranges from 3 to 5 years, depending on your field of research and the progress of your research work.
GradTUBS
The Graduate Academy GradTUBS supports you in the dissertation process with training courses and network events in the fields of
development of career-relevant key qualifications
career coaching and career planning
In addition, GradTUBS promotes contact with industry and research institutions in order to increase the exchange between science and practice.
Head of Incoming Office
Dr. Astrid Sebastian
☎ +49 531 391 14330
Student Assistants
Ana Victoria Huezo Figueroa
Carolina Romano Silva
Irem Yigit
Advice
By arrangement, Room 041a, ground floor
Pockelsstraße 11, 38106 Braunschweig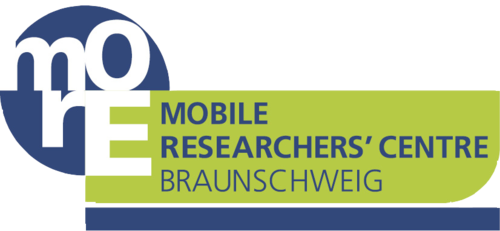 Office hours at the Study Service Centre
Tue 10:00 – 13:00 Uhr, room 104, 1st floor
Pockelsstraße 11, 38106 Braunschweig

and by arrangement