The International House & Research Services of TU Braunschweig are the central contact point for all international activities and issues at the university. As an institution, we report directly to the President. Our responsibilities include
the development of the university's international strategy, together with the Internationalisation Council and the Presidential Board,
the design and implementation of strategic internationalisation projects with our partners inside and outside the University,
the implementation and continuous development of processes and services in national and international research, teaching and mobility..
Our goals are to anchor internationality in all areas of the University and to foster the internationalisation of the region.
Management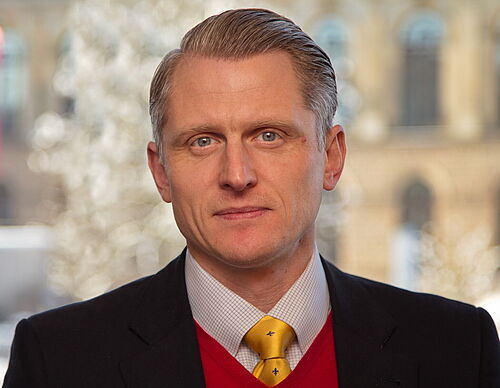 Head of the International House & Research Services
Heinrich Schwabecher
h.schwabecher(at)tu-braunschweig.de
Our partners within the university
We are very well networked within the university and work together with all institutions, faculties and clusters of excellence at TU Braunschweig.
We cooperate closely with the Project House on issues of higher education strategy and selected priority topics (e.g. international teaching).

In matters of science and higher education policy, we cooperate closely with the President's Office.
More information
Information on the Objectives and Key Results of the International House and on the strategic fields of action of TU Braunschweig is only visible to members of TU Braunschweig. Please log in with your TU identification or Y-number.