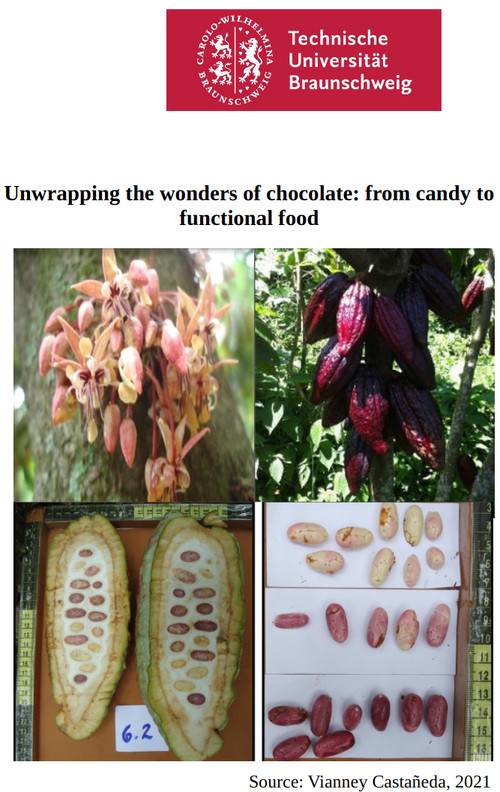 DAAD RISE project offer
Maria offers a project with the title
Unwrapping the wonders of chocolate: from candy to functional food
for international students as part of the RISE program of the DAAD. Please contact Maria directly if you are interested in additional details. Would you like to apply? You can do this through the DAAD portal. Here is the project code: Braunschweig_BI_CH_4798.
Expanding the team
Interested in genomics, bioinformatics, and specialized plant metabolites? We are looking for someone with various skills in these fields. A particular focus will be on processing large data sets with customized scripts. We are not looking for exclusive experience with plant extracts, bioassay screenings, or pharmaceutical/medical research. A good understanding of molecular mechanisms and some interest in bioinformatics is expected. Crucial are enthusiasm for research and the ability to work independently, to develop new ideas, and to complete projects. A start in early 2023 is feasible. Get in touch for more details. Here is a detailed description (in German).
PhD and postdoc scholarships
Applications for scholarships/fellowships are possible without available positions. Project proposals with a clear connection to our research topic are supported if candidates have a strong background in molecular biology and/or bioinformatics.
Please send your questions via email to Boas Pucker.