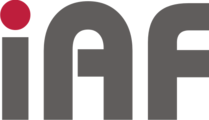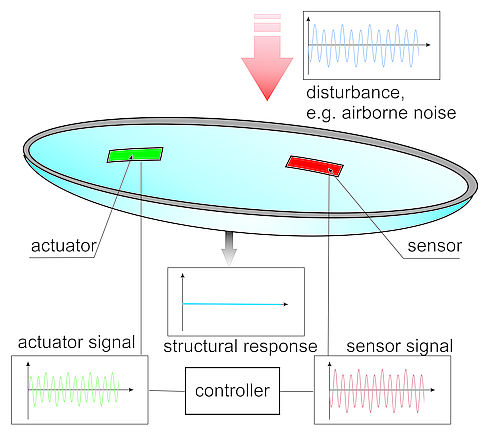 Adaptronic is an interdisciplinary science of engineering. This specific field deals with the research and development themselves adapting components and constructions of total field of mechanical engineering. Adaptronic includes an integration of new functions in carrying components trough the combination of conventional construction materials with active material systems. Active materials are energy converter, that expand the classical load carrying and form defining functions about sensory and actuator-like functions. Actuatorlike and sensory characteristics in connection with adaptive and quickly regulators enable the optimal adaptation on the particular environment. With the methods of adaptronics light and compact components and constructions will be developed. They simultaneously can be low-vibration, low-noise or dimensionally stable and they can be equipped with integrated component monitoring.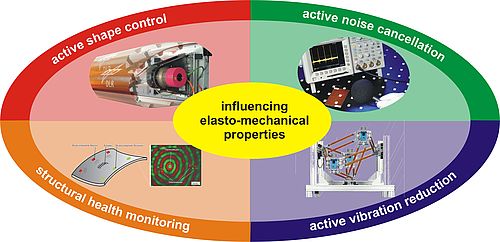 The aim of adaptronic is the active influence of the elasto-mechanical behavior of technical constructions of the mechanical engineering. Adaptronical solutions are characterized trough a function integration and a special measure on function compression.That means, they dispose about a structure compliant integration of the sensory˗actuator-like characteristics respectively components. Targets of the adaptronic are particularly:
vibration reduction,
noise reduction,
shape control and fine positioning and
structure integrated structural member monitoring.
Our main activity is oriented to the total value chain of adaptronical systems.
Active function materials: adaptive fibre composites
fibre composites: dual matrix composites, Nanocomposites, hybrid materials
structural mechanics: mechanics of adaptive networks, structure dynamics, structural nonlinearity
adaptive lightweight construction, function integrated lightweight construction, innovative high-lift systems
composite fibre technology: functional integration, adaptive and self-regulating composite structure production
adaptive systems: active form control, adaptive vibration oppression, active structural acoustic control, Structural Health Monitoring
production engineering: self-regulating production processes for polymeric fibre composites
Institutsbroschüre