Whether you need access data, learning material or compensation for the lecture: At the TU Braunschweig there are numerous facilities that offer you support for your studies.
The round flight
The round flight over the University Square and through the old building offers the opportunity to get to know the TU Braunschweig from an unusual perspective. Whether lecture halls, senate hall or architecture pavilion: The drone makes a few spectacular rounds. The flight was recorded by the Institute for Operating Systems and Computer Networks with research assistant Sven Pullwitt as pilot.
What does a lecture hall actually look like from the inside? Where are the TU's most important buildings? In our 360° tour, you can explore the TU's central campus on your own.
Facilities present themselves
International House
The International House is the central contact point for international topics and issues at TU Braunschweig. We provide advice on spending time abroad, support you in language and intercultural learning and accompany international students through their studies in Braunschweig. Whether it's a semester abroad in Spain, a Japanese language course, a language tandem programme or intercultural exchange on campus - we make internationality come to life.
We're here to give you advice: We help you find a suitable host university for your semester abroad and offer intercultural and language training opportunities in Braunschweig. If there is a foreign language you would like to learn, you can choose from twelve different languages. Our International Student Support Programme supports international students from the very beginning with info events, networking opportunities and excursions. You can develop your individual skills in workshops and German courses.
Gain intercultural experience: You can feel the international atmosphere on the Braunschweig campus, too. More than 3,000 international students are studying at TU Braunschweig. There are a number of intercultural projects in which you can get involved, for example as a language coach or tandem partner, or participate in one of our intercultural initiatives.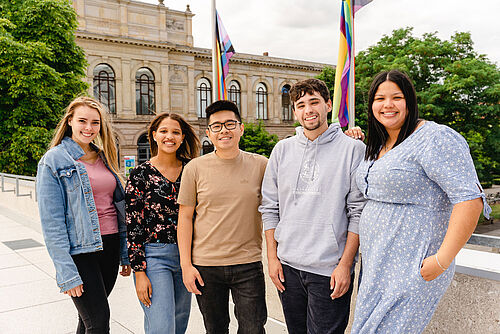 ---
Family Office
The Family Office offers students information and consultation on all aspects of combining studies and family.
We offer you consultation on the topics of childcare, study and examination organization, compensation for disadvantages, maternity leave, care of relatives, campus with child and much more. Your concerns are discussed individually and, of course, treated confidentially. In addition to the consultation services, students with family responsibilities can network and exchange ideas at parent-child-meetings; current information is distributed via mailing list and newsletter. For newborn children, the Family Office provides a Baby Bag with our TU lion.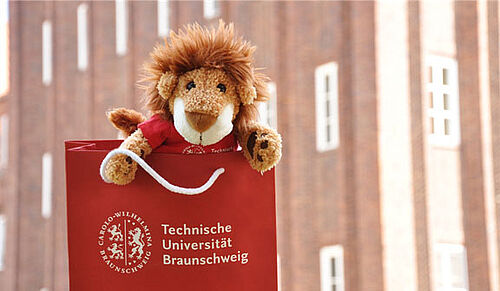 University Library
The university library provides you with scientific literature in printed and digital form for your study needs. We also offer study spaces for an undisturbed learning environment. Consultations concerning orientation in the library or literature research, as well as assistance regarding scientific work, complement our services. We look forward to your visit!
---
Diversity Office
The Diversity Office promotes student diversity at TU Braunschweig and is the central point of contact for students who encounter challenges and barriers in their studies.
Visible and non-visible barriers - diverse as the students themselves
Whether you have a physical/mental impairment or a chronical illness, whether you face situational stress, discrimination or language barriers or in case of you being a first generation student (FGS), or you dealing with other kinds if challenges, we will help you to minimize those barriers.
Advice, information and networking
As a central contact person Anouk Almstedt advises you confidentially on topics such as study organization, dealing with barriers and experiences of disadvantage or discrimination. Additionally the Diversity Office connects you with internal and external counseling centers such as the representative for students with disabilities or many others.
diversity@TU: Workshops | Diversity Mentoring | Student Networks
The Diversity Mentoring offers you orientation in your studies. You will be receiving support from other students from the same department or having the opportunity to support others yourself. In the student networks LGBTIQ*@TU, BIPoC@TU and FGS@TU you can exchange ideas and network with other students in a safe space.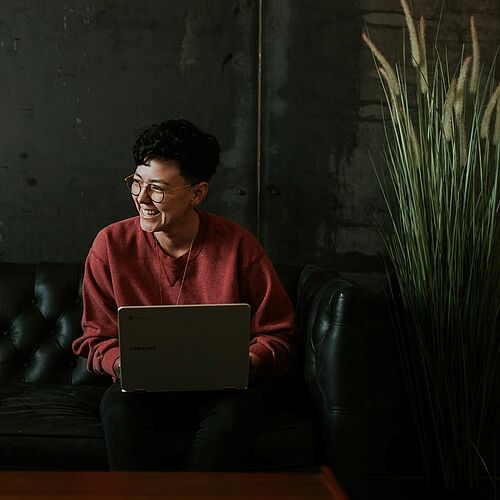 ---
Career Service
Studying doesn't qualify for just that one specific job. Rather, you will be able to choose from a range of opportunities. And learning to articulate one's job expectations and how to use personal skills and strengths in a job context helps with a smooth transition into the work life.
As a central, faculty-independent service facility, the Career Service is there to help with defining career goals and developing skills that will enhance your employability – throughout your studies at TU Braunschweig. Thus, you will be prepared to reach the job-level for which your are qualified through your studies.
Each semester, we offer a program consisting of workshops, field trips, and discussion groups. These events are meant to provide you with information on the job market and potential employers, allow you to explore different options, and to even try out current work and application methods. In addition, we offer 1:1 counseling with regard to application questions, information research and networking , or choosing an employer or job field.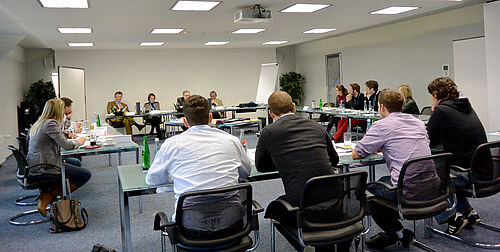 ---
The Study Service Centre
The Study Service Centre offers a wide range of services and advice. The staff here will support you throughout your studies in the areas of study and everyday life. We provide you with orientation and are the right place for your questions.
You can get reliable information and advice on studying at our information desks on the ground floor and in the advisory offices on the upper floor. If you would like to inform yourself online, you are welcome to visit our self-service area.
Currently, you can find contact persons from the Student Office, the International House, the Academic Advice Service, the Employment Agency, students@work and the Social Counselling Service of the Studentenwerk on our premises.
---
Students at Work
Initial consultation for students on topics such as part-time jobs, employment contracts, vacation and sick-leave, on interships and much more.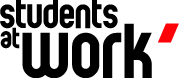 ---
Studentenwerk OstNiedersachsen
The Studentenwerk OstNiedersachsen is the competent partner that makes your everyday life during your studies easier. We offer you inexpensive and delicious meals in our food trucks, dining halls and cafeterias, we rent affordable and well-located housing, we process BAföG applications and thus ensure that you don't run out of breath financially. In our psychotherapeutic counseling and social counseling we have an open ear for your worries and fears, in our daycare centers and flexible childcare we take care of your children during lectures, and the culture portal and the culture promotion offer space for your creativity. Visit our fresher website and follow us on Instagram!
The TU Braunschweig offers many more service facilities that will be happy to support you in your studies.