Dear students
In this hub you will find everything you need to know in the coming weeks to get your studies off to a good start: tips for the start of the semester, specific contact persons and details of what TU Braunschweig has to offer. The information is constantly being supplemented and updated.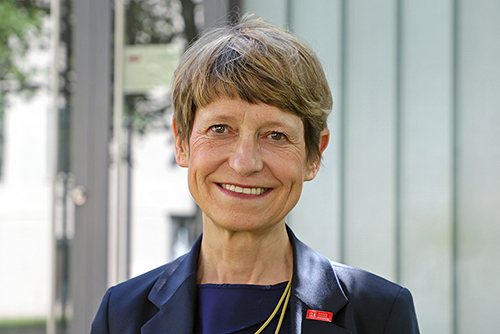 Welcome
to Technische Universität Braunschweig! The Executive Board and the staff are pleased that you have decided to study at our university.
In order for you to feel comfortable at your place of study beyond your course of studies, we invite you to a foray through the cultural and leisure facilities in the region.
Whether with the AStA's Kulturticket, which is valid for three theaters in the city as often as you like, or free or reduced admission: discover and experience what Braunschweig and the surrounding area have to offer.

I wish you a good start to your studies - enjoy your time studying in Braunschweig with all its possibilities!
On Monday, October 24, 2022, at 9 a.m., Professor Angela Ittel, President of the TU Braunschweig, will welcome all first-year students at the Eintracht-Stadion. Starting at 10:30 a.m., the service facilities, the faculties and many student initiatives will then introduce themselves to the new students at the information fair "Studying is more..." on campus.