Corona Virus: Current information
Welcome back – With appointment and 3G-Regulation!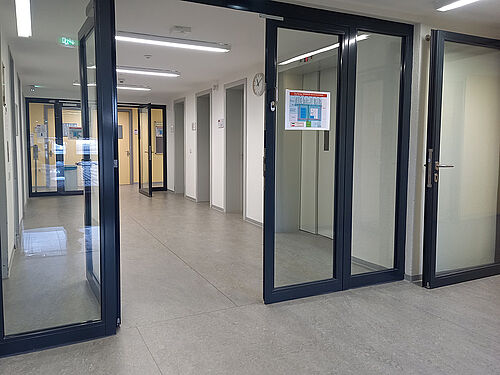 Dear students,
we are very pleased to be personally available for you again. If you would like to make an appointment at the office, the following evidence must be provided or behaviour observed on the basis of the Lower Saxony Corona Ordinance (25.08.2021):
"3G" proof (In German: Geimpft, Genesen, Getestet)
"Geimpft" respectively Vaccinated: Vaccinated persons are those who can identify themselves with proof of vaccination as defined in the COVID-19 Protective Measures Exemption Ordinance and the Coronavirus Entry Ordinance.
"Genesen" respectively Convalescent: Convalescents are persons who can provide evidence of a currently valid convalescent card issued by the relevant health authority.
"Getestet" respectively Tested: Tested persons are persons who can show a current test certificate of a test with a negative test result at the family doctor or at a test centre. The test must not be older than 24 hours (rapid test) or 48 hours (PCR test). A test for self-testing outside the office and without supervision is not sufficient.
Adherence to the hygiene concept.
A "G" must be explicitly proven. Therefore, please also carry a personal identification document with a photo (e.g. identity card, driving licence), which you can present if necessary. Persons without 3G proof are not permitted to enter TU Braunschweig buildings.
We look forward to receiving your appointment request by e-mail or telephone
Your team of the Faculty Office
for Students and Lecturers
Documents on dealing with the Corona virus (in German only)