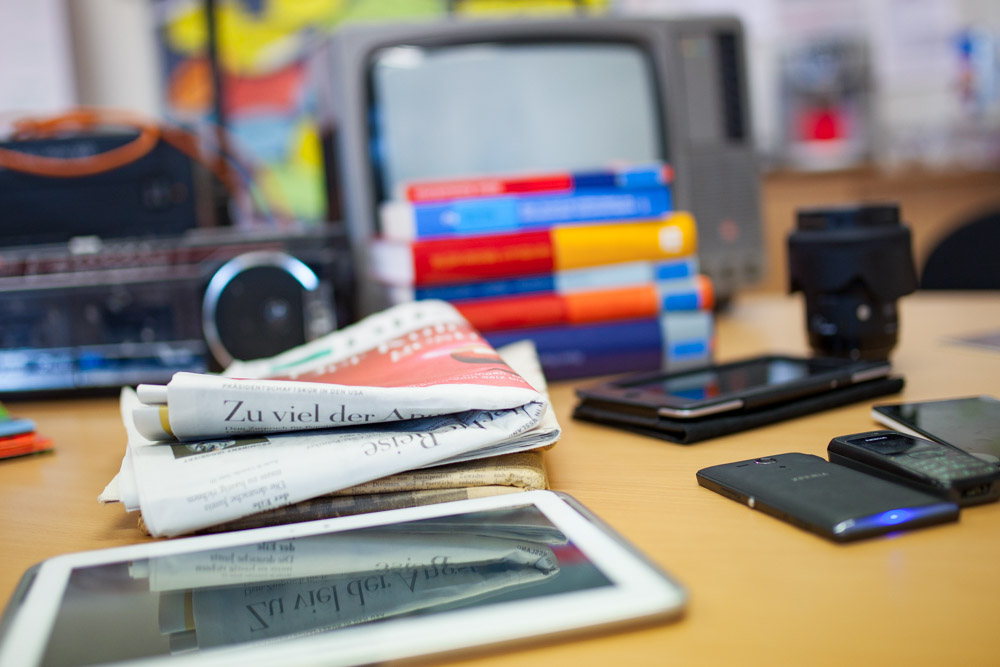 Key data
| | |
| --- | --- |
| Degree | Bachelor of Arts |
| Standard duration of study | 6 semesters |
| Language of instruction | German |
| Start of programme | winter semester |
| Admission | restricted admission (selection procedure) |
Prepared for new tasks in the world of media
Media are omnipresent and increasingly important in our society. New occupational fields are emerging that also require technical skills to an ever greater extent. In the Bachelor's degree programme in Media Studies you will acquire the necessary qualifications.
What is special about TU Braunschweig?
In the interdisciplinary degree programme in Media Studies in Braunschweig you will develop skills that will be essential in the labour market of the future: flexibility, independence and creative thinking and problem solving, as well as the ability to work in a diverse occupational area. Set your own focal points and thus gain the ideal qualification for your individual career goal!
From the very beginning, you can take part in exciting projects. For example: shoot a complete short film within 24 hours in the short film festival durchgedreht 24, or organise an open-air cinema with your fellow students in the garden of the Braunschweiger Kunstverein.
In Braunschweig, you will study Media Studies at two universities: Technische Universität Braunschweig and Braunschweig University of Art. Upon successful completion of the programme, both universities jointly award the degree Bachelor of Arts.
With a study programme based on the "Braunschweiger Modell", you will learn about the production, structure, function, aesthetics and effect of media products in connection with media technology. Media-practical and application-related courses prepare you optimally for later fields of occupation.
Information on the study programme
Admission requirements and application
You will need a formal university entrance qualification to apply for the programme. If you do not have the German Abitur, you can check our summary [in German only] to find out which degree programmes are available to you depending on your educational background.
For the major subject Media Studies, admission is based on a grade that is formed from the average grade of the higher education entrance qualification and two further school subjects. Professional experience, practical activities or study-relevant extracurricular experience in media-relevant areas of at least three years can also be included in the calculation of the grade.
Please note that the chosen minor subjects may have other selection procedures and admission requirements.
More information
---
Contact