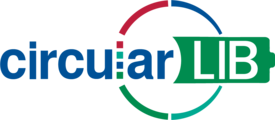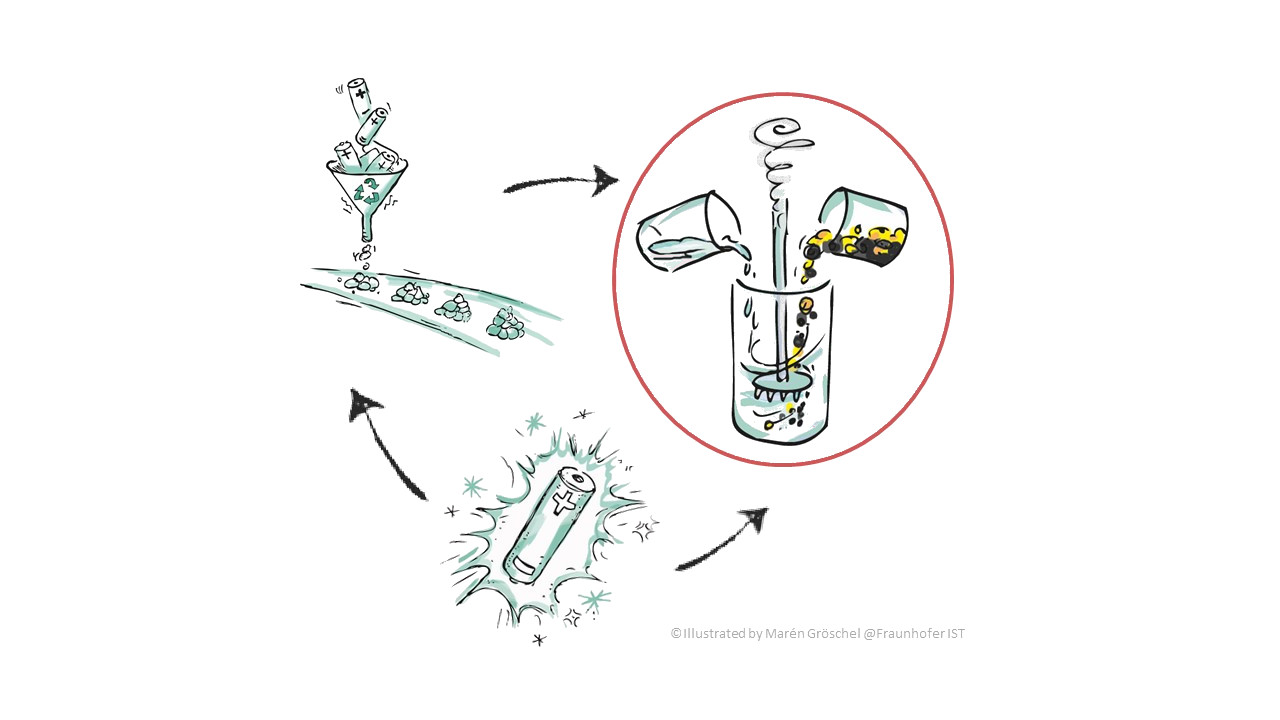 A crucial aspect to achieve circularity in battery production is the efficient recovery of all valuable electrode components from used battery cells, in particular the so-called active materials that actively participate in the electrochemical reaction. Subsequently, the obtained raw materials need to be converted into electrode components in a so-called re-synthesis, and it needs to be ensured that these components lead to high-performance cells in the next application cycle. The following five projects are addressed in this topic:
Project 4-1: Development of hydrometallurgical processes for the recovery of battery grade critical raw materials out of black mass fractions from mixed cell types.
Project 4-2: Production and tailor-made design of active materials from secondary materials.
Project 4-3: Method evaluation for the re-synthesis of active materials.
Project 4-4: Purification, Regeneration and Reuse of Graphite from Lithium Batteries.
Project 4-5: Recycling nanomaterials from next-generation rechargeable batteries.